1950 to present

34° 8' 36.96'' N - 132° 14' 9.57'' E
Iwakuni, Japan
ICAO: RJOI
IATA:
Elevation: 10 feet
News about this location :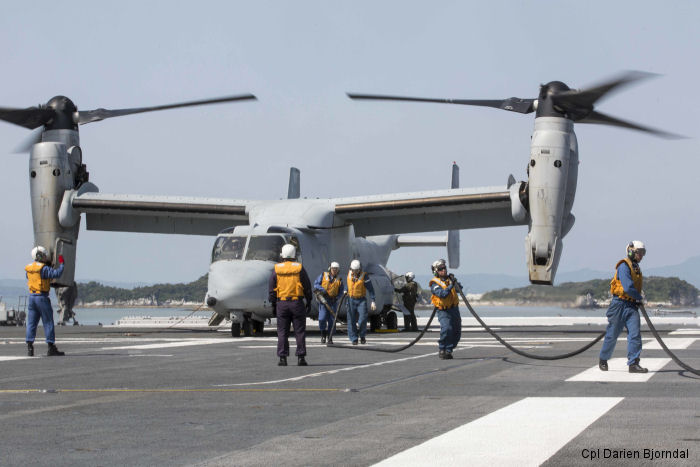 Ospreys Continue Earthquake Relief Efforts, 23-Apr-16 : US Marines Ospreys from VMM-265 based at Okinawa joined Japan Self Defense Force (JSDF) helicopter destroyer JS Hyuga (DDH 181) in their fifth day of disaster relief operations after the earthquakes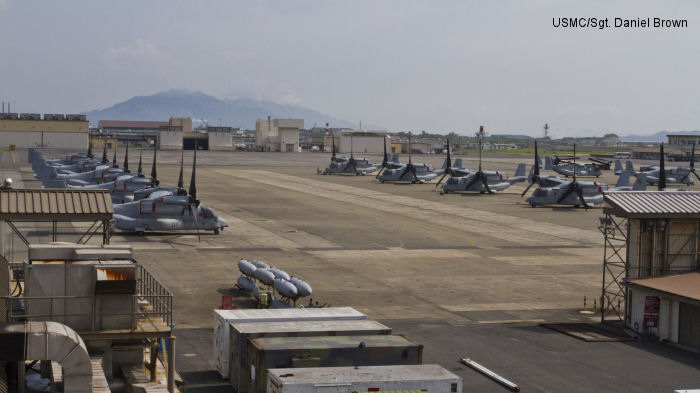 MV-22 Ospreys arrive at MCAS Iwakuni, 23-Jul-12 : MARINE CORPS AIR STATION IWAKUNI, Japan - By Lance Cpl. Benjamin Pryer, Marine Corps Air Station Iwakuni - Twelve MV-22 Osprey tiltrotor aircraft were off-loaded from a civilian cargo ship at Marine Corps Air Station Iwakuni, Japan, today. This marks the first deployment of the MV-22 to Japan.
By Date
|
By Serial