sikorsky CH-53K King Stallion
Formelly known as CH-53X, the CH-53K is a general redesign of the CH-53E with new engines, new cockpit layout and a wider cargo hold to allow it to carry a Humvee internally resulting in over twice the lift capacity and radius of action of the previous variant.

Selected by the US Marine Corps in 2006, which has 227 on order, was expected to began flight testing by 2011 but was deferred to 2014.

The CH-53K is scheduled to achieve its Initial Operating Capability (IOC) in FY2018.

On May 2013 a $435M contract was awarded for the construction of four System Demonstration Test Article aircraft prototypes (SDTA).

As of June 2013, program expected 196 CH-53K to be produced.

On May 5, 2014 took place the roll-out presentation ceremony where it was unveil the aircraft name King Stallion.
The CH-53K programme suffered a number of difficulties, including the need to re-design the gearbox, which delayed the first flight of the YCH-53K to Oct 2015.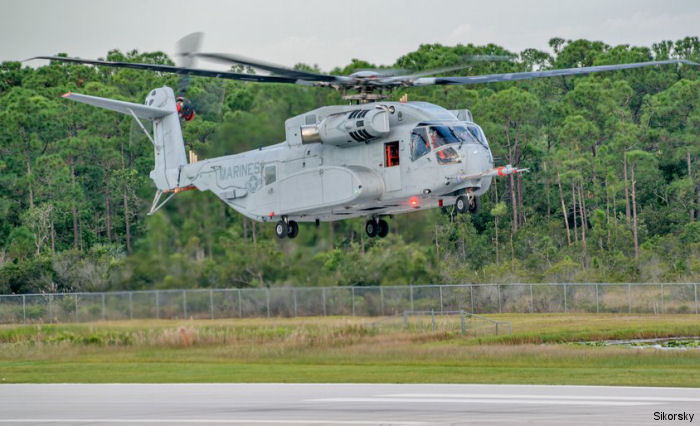 CH-53K Achieves First Flight, 27-Oct-15 :

U.S. Marine Corps new heavy lift helicopter CH-53K King Stallion prototype, known as Engineering Development Model EDM-1 completed successful first flight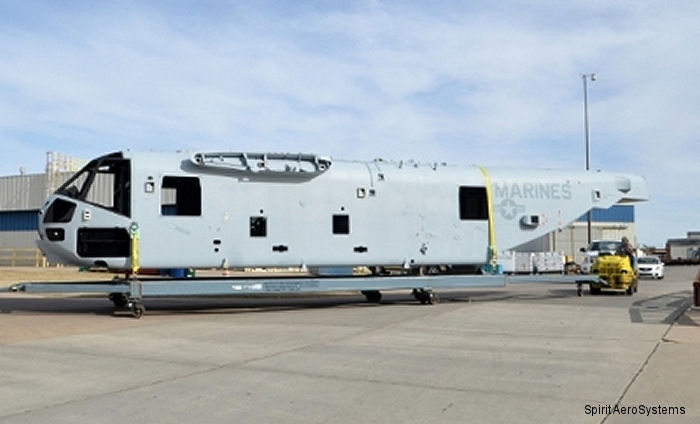 Spirit Delivers Third Fuselage for CH-53K, 19-Jun-15 : Spirit AeroSystems delivered the third fuselage section for the Sikorsky CH-53K King Stallion heavy lift helicopter program s System Demonstration and Test Article (SDTA) contract.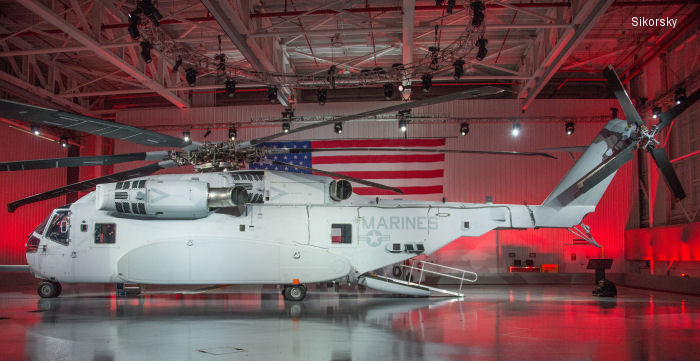 Sikorsky / USMC unveils CH-53K King Stallion, 05-May-14 :

West Palm Beach, Florida - Sikorsky Aircraft Corp., a subsidiary of United Technologies Corp., today officially unveiled the CH-53K heavy lift helicopter, the next generation in the CH-53 type series that the U.S. Marine Corps expects to begin operational service in 2019.