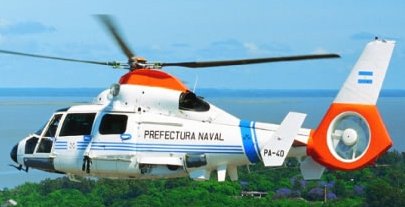 Developed as a twin-engine version of the previous SA.360/1 Dauphin, the SA.365 first flew on January 1975 entering production in 1978. Was soon replaced by the much improved N variants.
Also licence built in
China
as the
Harbin Z-9 Haitung
and in Brazil as the Helibras
MH-1 Pantera

Construction Numbers
001/2 :
SA360
prototypes
1nnn : 35 aircraft SA360
003/4 : Aerospatiale SA365C prototypes
50nn : 79 aircraft SA365C / SA365C2
5100 : SA365N prototype f/f 31mar79
6000/64nn : Aerospatiale SA365F/G/N series
from 64nn :
Eurocopter as365/as565/ec155
series from 1992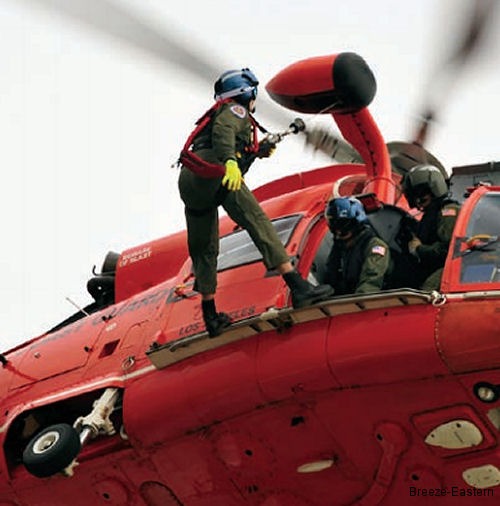 Breeze-Eastern Hoist for USCG MH-65, 28-Oct-15 : The U.S. Coast Guard has contracted Breeze-Eastern Corp to provide new hydraulic hoist controller to replace a 25-year-old legacy system in their MH-65 search and rescue fleet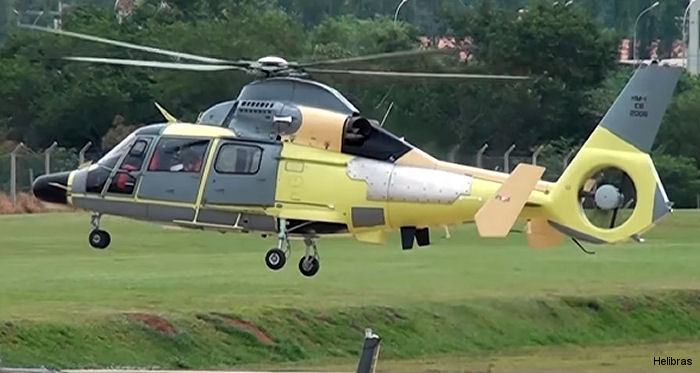 Helibras Panther K2 First Flight, 14-Oct-15 :

Helibras performed the first flight of a Brazilian Army Pantera (Panther) helicopter fully modernized by the company in Brazil.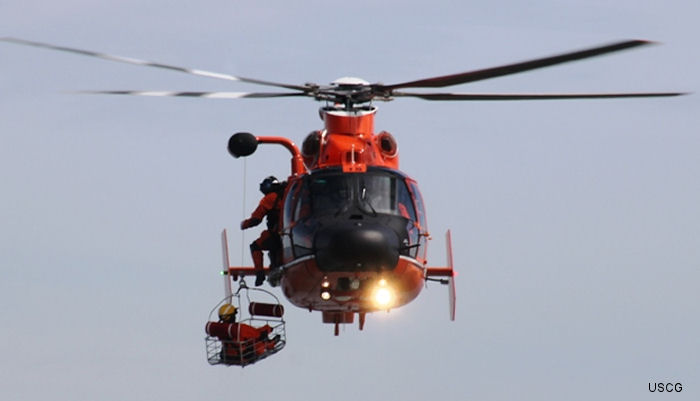 Curtiss-Wright Air Data Computer for USCG MH-65, 01-Sep-15 : Curtiss-Wright Corp Defense Solutions division has received a contract from the U.S. Coast Guard to supply Air Data Computer technology for use on MH-65 Dolphin helicopter fleet.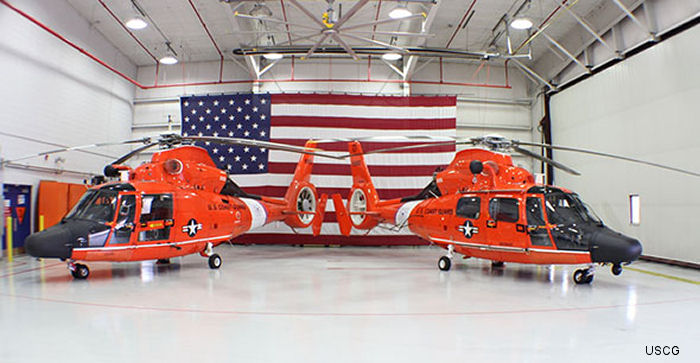 USCG 93rd upgraded MH-65D Dolphin To Detroit, 26-May-15 : The US Coast Guard delivered its 93rd upgraded MH-65D Dolphin short range recovery helicopter to Air Station Detroit May 8, 2015. Now, all air stations with SRR helicopters have the upgraded MH-65D
More News ...
From
Organisation with model sa365 dauphin 2
1978
1980
1984
1985
1986
1988
1989
1990
1994
1997
1998
2004
2006
Unknown!
Help


Construction Numbers on database of sa365 dauphin 2 or its versions