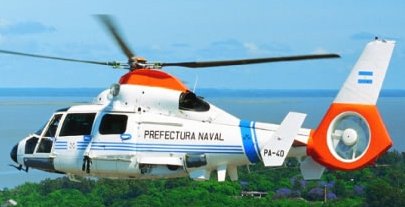 Developed as a twin-engine version of the previous SA.360/1 Dauphin, the SA.365 first flew on January 24, 1975 entering production in 1978. Was soon replaced by the much improved N variants.
Also licence built in
China
as the
Harbin Z-9 Haitung
and in Brazil as the Helibras
MH-1 Pantera

Construction Numbers
001/2 :
SA360
prototypes
1nnn : 35 aircraft SA360
003/4 : Aerospatiale SA365C prototypes
50nn : 79 aircraft SA365C / SA365C2
5100 : SA365N prototype f/f 31mar79
6000/64nn : Aerospatiale SA365F/G/N series
from 64nn :
Eurocopter as365/as565/ec155
series from 1992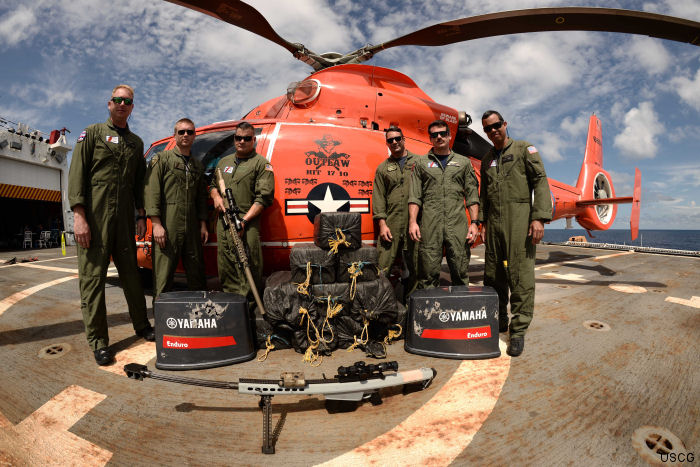 USCG HITRON Record 500th Drug Bust, 15-Mar-17 : US Coast Guard's Helicopter Interdiction Tactical Squadron (HITRON) has interdicted 500 vessels transporting approx 422 ton of cocaine and 27 ton of marijuana since 2010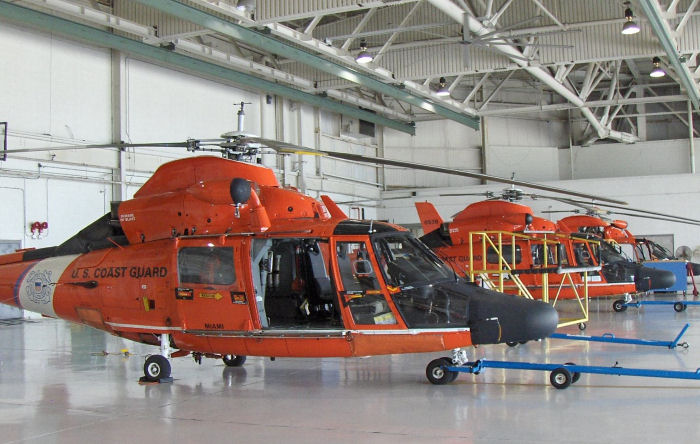 New MH-65 Stands for CGAS Miami, 31-Aug-16 : S.A.F.E. Structure Designs awarded a contract to manufacture "safety first" check stands for the MH-65 fleet located at the US Coast Guard Miami, Florida Air Station
More News ...