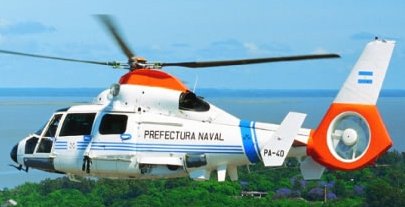 Developed as a twin-engine version of the previous SA.360/1 Dauphin, the SA.365 first flew on January 1975 entering production in 1978. Was soon replaced by the much improved N variants.
Also licence built in
China
as the
Harbin Z-9 Haitung
and in Brazil as the Helibras
MH-1 Pantera

Construction Numbers
001/2 :
SA360
prototypes
1nnn : 35 aircraft SA360
003/4 : Aerospatiale SA365C prototypes
50nn : 79 aircraft SA365C / SA365C2
5100 : SA365N prototype f/f 31mar79
6000/64nn : Aerospatiale SA365F/G/N series
from 64nn :
Eurocopter as365/as565/ec155
series from 1992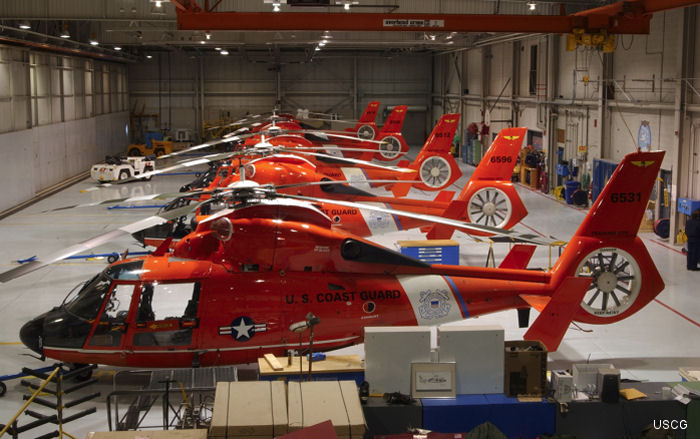 USCG Seasonal Air facilities Muskegon, Waukegan, 26-May-16 : U.S. Coast Guard Air Stations Traverse City and Detroit are scheduled to open their seasonal air facilities for Lake Michigan SAR in Waukegan, Illinois, and Muskegon, Michigan on May 27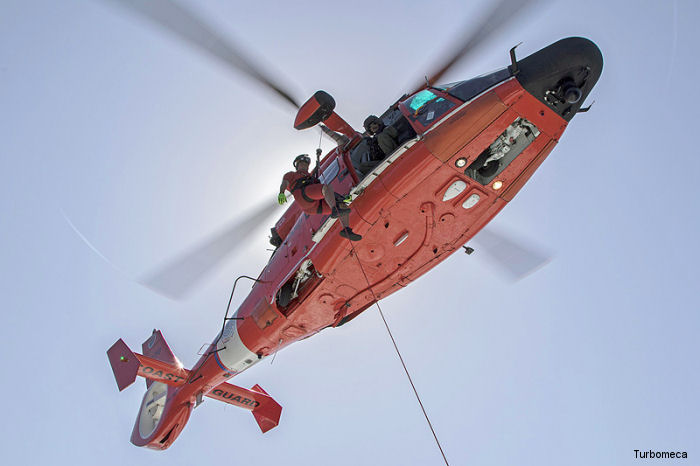 Turbomeca Million Flight Hours with USCG H-65 Dolphin, 15-Dec-15 : Turbomeca celebrates 1 million hours flown by US Coast Guard MH-65 Dolphins fitted with the Arriel 2C2-CG engine. Worldwide, an Arriel-powered helicopter takes off every 15 seconds, all day every day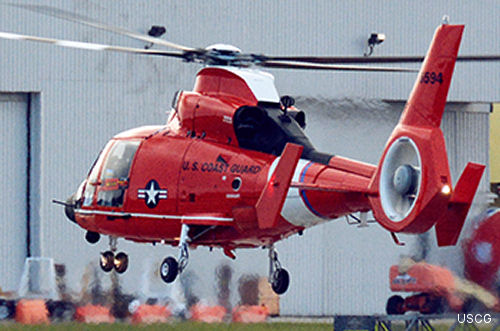 USCG MH-65E Prototype First Flight, 29-Oct-15 : The MH-65E is a conversion upgrade perform at Elizabeth City with the modernization of the avionics systems, installation of new sensors and improvements to the automatic flight control system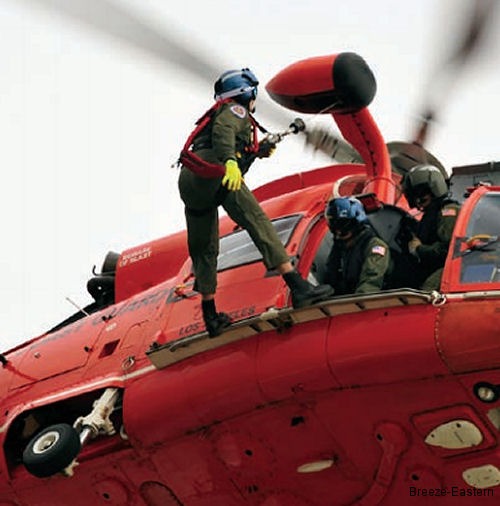 Breeze-Eastern Hoist for USCG MH-65, 28-Oct-15 : The U.S. Coast Guard has contracted Breeze-Eastern Corp to provide new hydraulic hoist controller to replace a 25-year-old legacy system in their MH-65 search and rescue fleet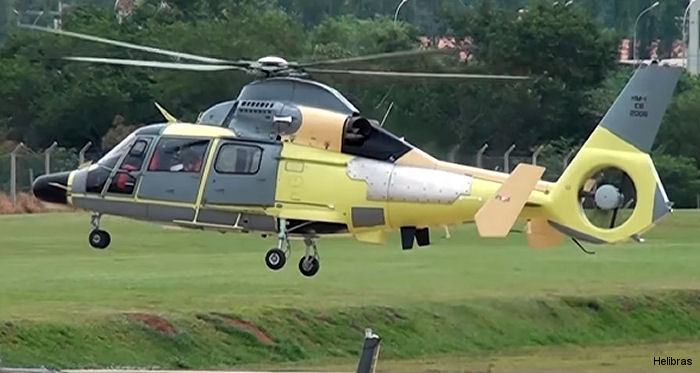 Helibras Panther K2 First Flight, 14-Oct-15 :

Helibras performed the first flight of a Brazilian Army Pantera (Panther) helicopter fully modernized by the company in Brazil.
More News ...
From
Organisation with model sa365 dauphin 2
1978
1980
1984
1985
1986
1988
1989
1990
1994
1997
1998
2004
2006
Unknown!
Help


Construction Numbers on database of sa365 dauphin 2 or its versions