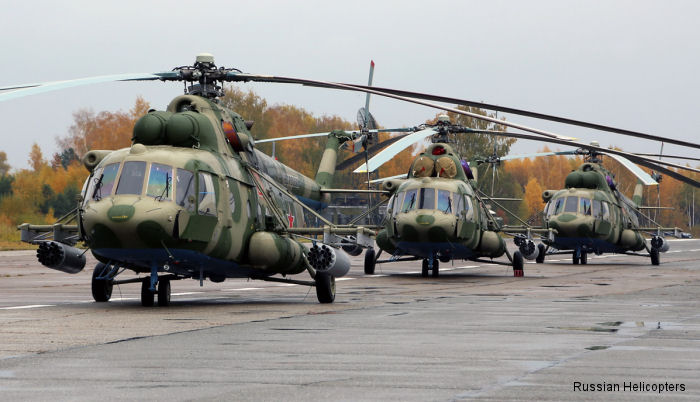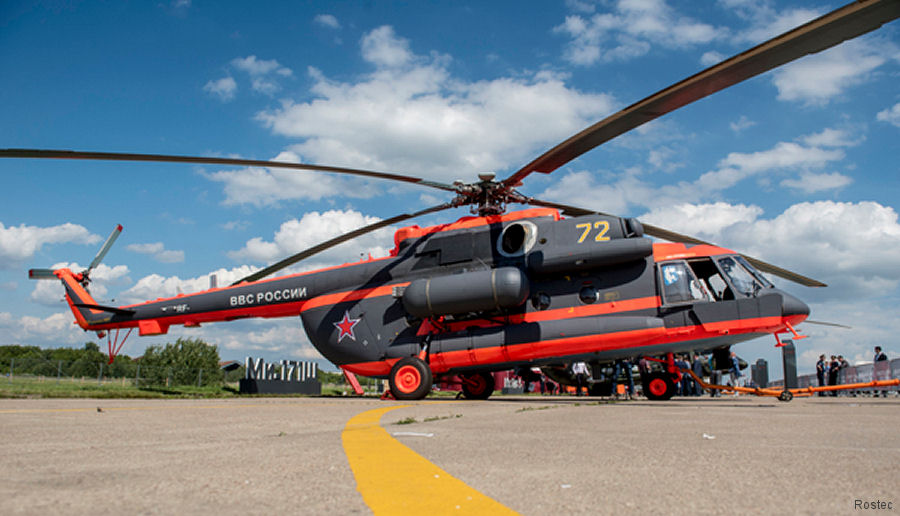 Mi-171Sh to Burkina Faso, 25-Aug-17 :

Burkina Faso signed for 2 Mi-171Sh military helicopters during expo Army 2017. Over the past 10 years, more than 800 Mi-17 have been exported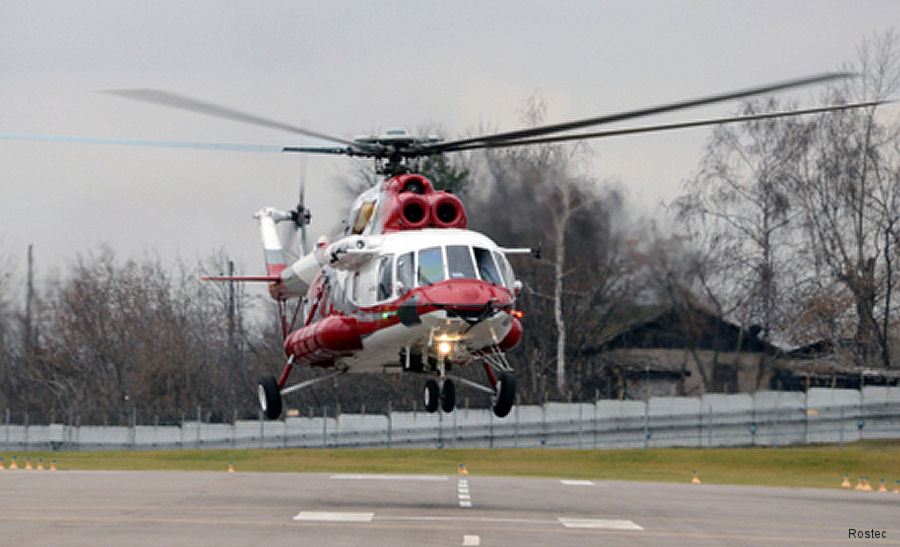 Mi-171A2 Ready for Commercial Deliveries, 17-Aug-17 : Russian Helicopters obtained a type certificate for the Mi-171A2 helicopter in a convertible configuration from the Federal Air Transport Agency of the Russian Federation (Rosaviatsia)
Model
Year
History
Mi-171C
Mi-171E
Mi-171Sh
Mi-172
Mi-171
1991
Export version of Mi-8AMT

Mi-8AMT
1991
Built in Ulan-Ude plant

Mi-8AMTSh Terminator
1996
Mi-171A1
2005
Received type certification from Brazil National Civil Aviation Agency in 2005. Used by Atlas Taxi Aereo

CH-178
2010
Four Mi-17-V5 flown by Canadian Forces in Afghanistan

Mi-171A2
2014
The Russian Helicopters Mi-171A2 is powered by Klimov VK2500 turboshafts an equipped with a KBO-17 integrated avionics suite and a new tail rotor ...

From
Organisation with model Mi-8/17 Hip (3rd Gen)
1993
1996
2001
2003
2007
2010
2011
2012
2013
2015
2018
Unknown!
Help


Construction Numbers on database of Mi-8/17 Hip (3rd Gen) or its versions