The BK.117 is a twin-engined medium utility–transport helicopter jointly developed between Messerschmitt-Bölkow-Blohm (MBB) of Germany and Kawasaki of Japan.
It first flew on June 13, 1979 and was in production until 2004 after 443 aircraft built when it was replaced by the EC.145
c/n 1... :
Kawasaki Bk.117A/B/C
c/n 7000 to 7253 : MBB built Bk.117A/B (listed here)
c/n 7500 to 7554 :
Eurocopter Bk.117C1
c/n 4... :
Kawasaki Bk.117C2
( Japan EC.145 )
c/n 9... :
Eurocopter EC.145
( Bk.117C2 )
c/n 20... : Airbus Helicopters
Bk.117D2 / H145
and
EC645 / Bk.117D2M / H145M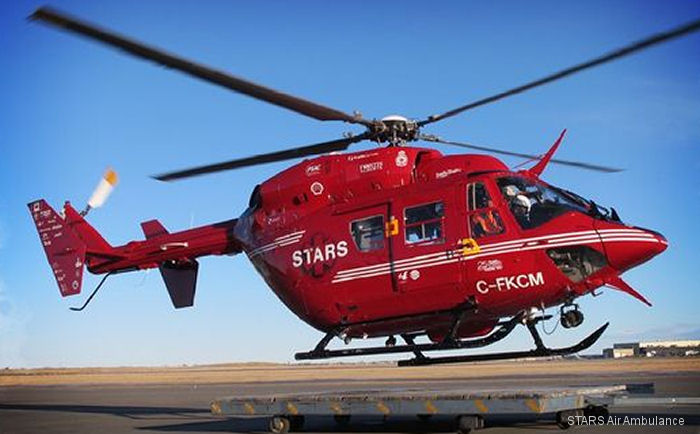 Airwork to Upgrade STARS BK117 Fleet, 18-Jan-17 : Airwork NZ will upgrade 3 of 8 Alberta's STARS (Shock Trauma Air Rescue Service) BK117-B2 to the BK117-850D2 type installing Honeywell LTS101-850B-2 engines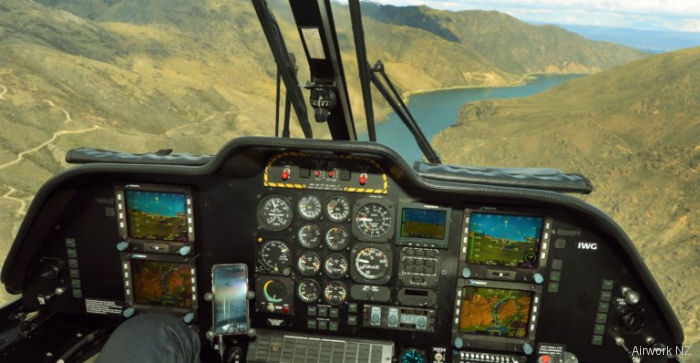 Airwork NZ Gains STC for BK117 Glass Cockpit, 07-Nov-16 : New Zealand Civil Aviation Authority (NZCAA) granted supplemental type certificate (STC) to Airwork NZ for its BK117 helicopter Genesys electronic flight instrumentation system (EFIS)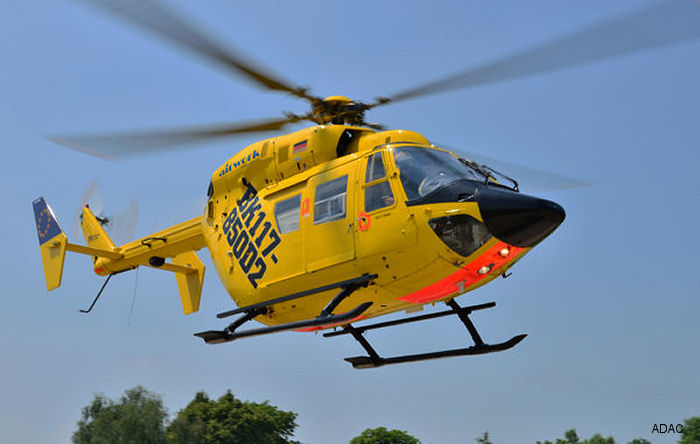 ADAC Upgrades 2 Aircraft to BK117-850D2, 19-Jul-16 : German emergency medical helicopter service ADAC Luftrettung upgraded 2 of its BK117-B2 aircraft with the enhanced LTS101-850B-2 engines. First European operator of the type.
ADAC BK117s purchased by Airwork, 11-Sep-13 : Global niche helicopter operator and maintenance specialist Airwork NZ is expanding into Europe through a contract with Germany's largest motoring organisation, The General German Automobile Club (ADAC).
Model
Year
History
KHI bk117
1979
On December 2012 Kawasaki achieved a total of 1,000 aircraft delivered from the bk117/ec145 family since starting production in May 1982. They p ...

BK117A-1
1982
Powered by two Lycoming LTS 101-650B-1 engines.

BK117A-3
1985
BK117A-4
1986
BK117B-1
1987
Powered by two LTS 101-750B-1 engines

BK117B-2
1989
BK117B-3
1990
EC bk117
1992
MBB became part of Eurocopter in mid 1991. Airframes are listed here it was succeeded by the EC.145

Airwork NZ BK117-850D2
2010
Developed by Airwork NZ at Ardmore, New Zealand is the MBB/Kawasaki/Eurocopter Bk117-B2 with their engines replaced with Honeywell LTS 101-850B-2 ...

From
Organisation with model bk117
1979

MBB
331 1979/92


1983
1984
1987
1989
1990
1991
1993
1994
1995
1998
2003
2007
Unknown!
Help


Construction Numbers on database of bk117 or its versions