Developed from the successful
SA.330
, the Super Puma first flew on 13 September 1978. Fitted with twin 1330kW Turbomeca Makila 1A turbine engines, composite rotor blades, improved landing gear and modified tail fin, the Super Puma has been made in both short and long fuselage versions.
From 1990 produced by
Eurocopter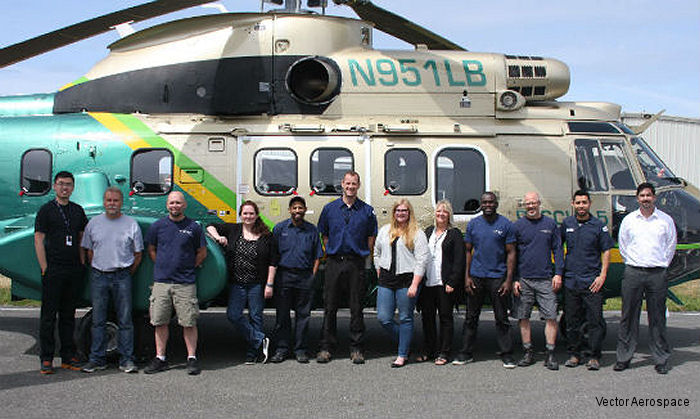 LASD AS332L1 Completes Major Inspection, 06-Jun-16 : Vector Aerospace, MRO provider, completed 7,500 hour (G-check) and 12-year major inspections for AS332L1 Super Puma helicopter operated by the Los Angeles County Sheriff's Department (LASD)
More News ...