A contract was signed in 2007 for 4 NFH and 4 TTH (plus 2 optional TTH)
Kaaiman
. Serials RN01/RN04 and RN05/RN08 respectively. The NFHs are built in Donauworth, Germany and the TTHs in Marignane, France. On March 2011, first trials were conducted on frigate
BNS Leopold I
. First aircraft, TTH RN05, was delivered December 21, 2012
---
On October 1st 2013, the second Belgian NH90TTH ( serial RN06 test reg F-ZWCD, c/n 1296) was flown at
Marignane
, France. The first Belgian NFH version, RN01, is also at Marignane for crew/personel conversion training. The second NFH, RN02, is expected to make its first flight at
Donauwörth
any day now, and is expected to be delivered to
Koksijde
Air base somewhere between November 2013 and February 2014. The 4 TTHs will be based at
Beauvechain
AB and the 4 NFHs will be based at Koksijde AB. Maintainance will be concentrated at Beauvechain.

All 4 TTHs (RN05 to RN08) will be operated by 18 Squadron MRH at Beauvechain, the unit current Agusta A109s will then be transfered to 17 Squadron. the 4 NFHs (RN01 to RN04) will be operated by 40 squadron at Koksijde.

The second NH90TTH, RN-06 (TBEA02), was delivered to Beavechain on January 26, 2014. Also it was noted that the 3rd NH90-TTH (RN07, TBEA03) was undergoing test flights at Marignane by January 2014 (possible test registration F-ZWCW). It has also been reported that RN02 will make its first flight at Donauwörth somewhere in February, with delivery to the 40th Squadron in Koksijde around April/May 2014. RN01 is also expected to arrive in Belgium in that same timeframe.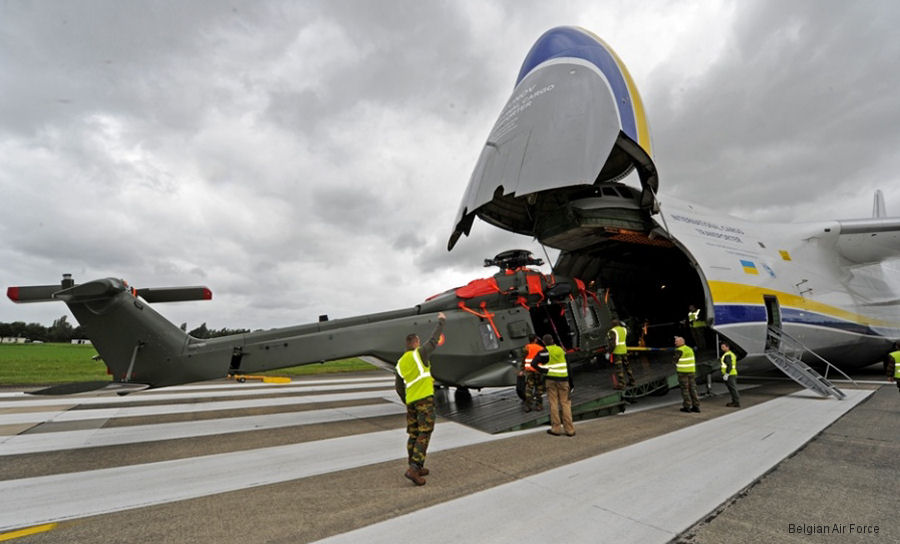 Belgian NH90 First Deployment to Africa, 12-Sep-17 : Belgian NH90 Caiman helicopters perform first ever mission on African continent when deployed 4 weeks to Gabon to participate in exercise Tropical Storm supporting the paratroopers of the Light Brigade
Belgium Could Send NH90 to Mali, 03-May-17 : The political decision is still under consideration for what could be the first deployment of Belgium newest helicopter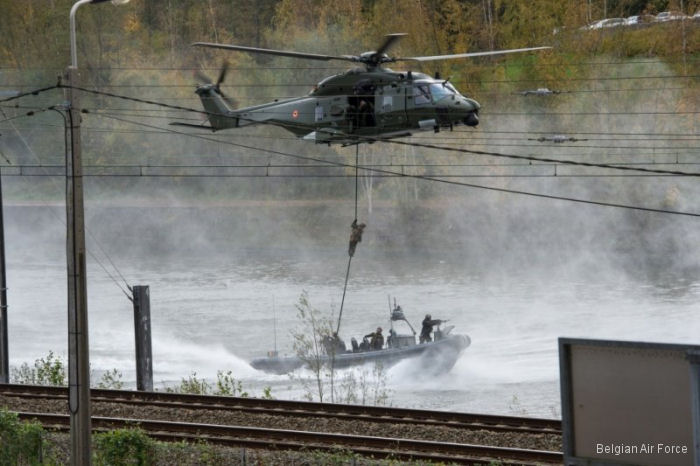 Black Blade 2016 in Belgium, 08-Nov-16 : European Defence Agency's Helicopter Exercise Programme (HEP) organizing exercise Black Blade (BB16) for special forces in Belgium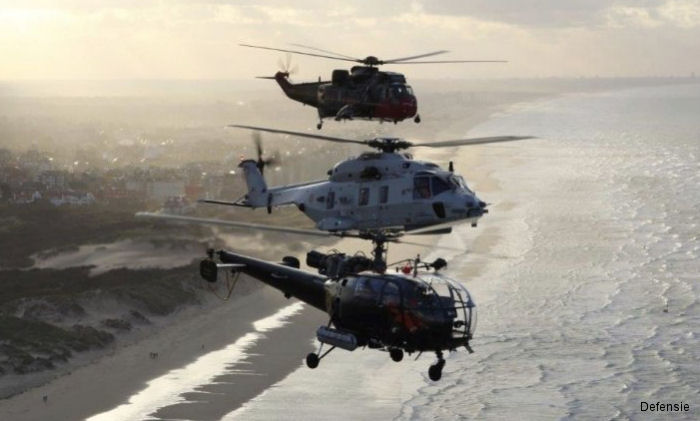 Koksijde SAR Meet 2016, 07-Oct-16 : Belgium with Austria, Germany and Poland taking part of Search and Rescue SAR Meet 2016 at Koksijde, October 10-14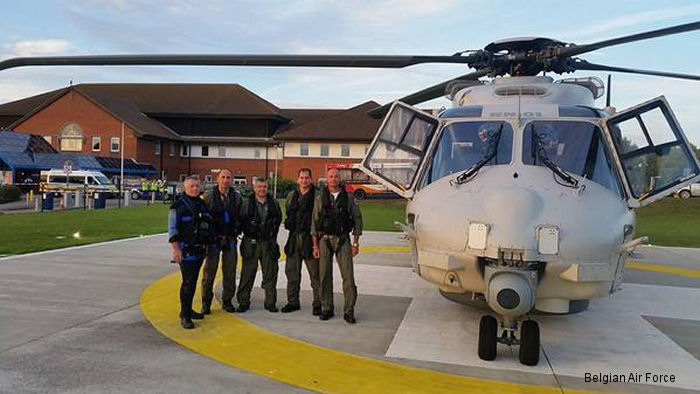 Belgian NH90 First SAR Mission, 28-Aug-15 : Belgium NH90 Kaaiman helicopter completed their first scramble rescue mission evacuating an ill cruise passenger in British waters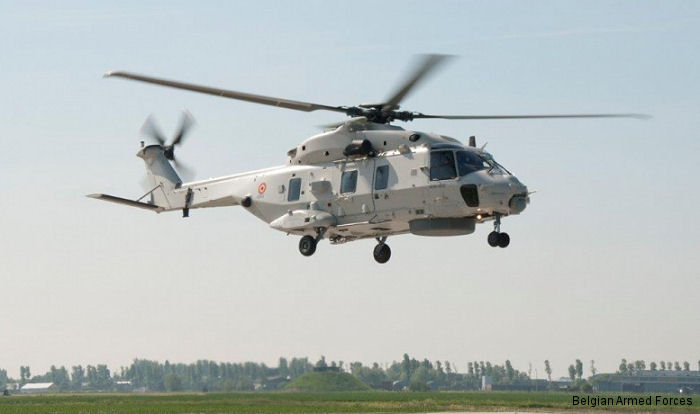 Belgian NH90 NFH Achieves IOC for SAR, 21-Aug-15 : Belgian 40th Squadron achieved Initial Operational Capability (IOC) for Search and Rescue (SAR) operations with the NH90 NFH helicopter
C/N
Mod
Built
ID In this Organisation
In other Org


1040
NH90 NFH
2013
RN01: NBEN01 Force Aerienne Belge; 30sep11 at Donauwoerth, Germany

1041
NH90 NFH
RN02: NBEN02 Force Aerienne Belge; 30sep11 at Donauwoerth, Germany

98 52: Eurocopter toward RN02

1237
NH90 NFH
RN03: NBEN03 Force Aerienne Belge; Dec13 noted at Eurocopter Donau+

1238
NH90 NFH
RN04: NBEN04 Force Aerienne Belge; o/o

1257
NH90 TTH
2012
RN05: TBEA01 f/f Sep12, test serial F-ZWBE

F-ZWBE: NHI/Eurocopter toward RN05

1296
NH90 TTH
RN06: TBEA02, test serial F-ZWCD

1297
NH90 TTH
RN07: TBEA03, test serial F-ZWCM

1305
NH90 TTH
RN08: TBEA04, test serial F-ZKBA

F-ZKBA: NHI/Airbus Helicopters; Jan14 at Marignane; Sep14 stil+