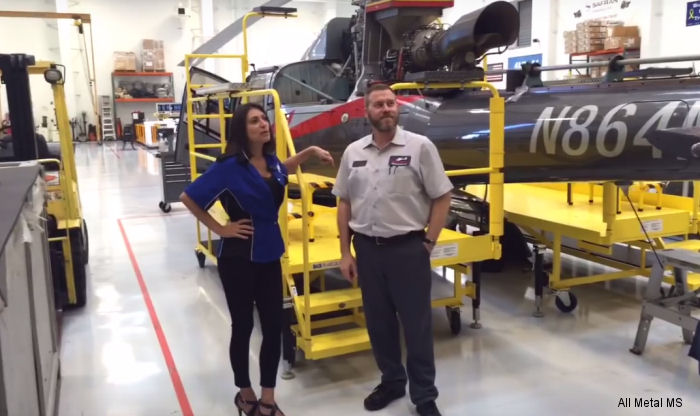 All Metal MS Stands for Maverick EC130, 10-Nov-15 :

All Metal MS, a global leader in the design of specialty tooling, announced the delivery of the most innovative custom EC130 maintenance stand to Maverick Helicopters.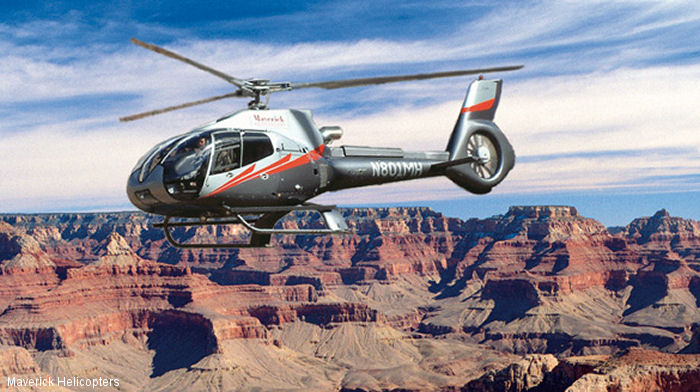 Maverick orders 8th EC130T2, 02-Nov-14 : Maverick Aviation Group, parent company of Maverick Helicopters and Mustang Helicopters and the launch client of the EC130T2, expands with the addition of its eighth aircraft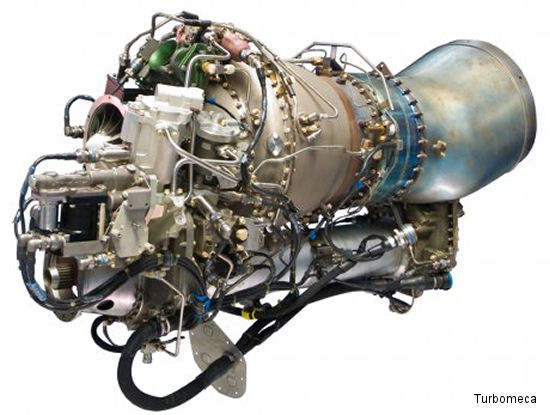 Maverick Helicopters receives 500th Arriel 2D Engine, 25-Feb-14 : Heli-Expo 2014 Heli-Expo, Anaheim - Turbomeca awarded Maverick Helicopters owner, Greg Rochna who took receipt of the 500th Turbomeca Arriel 2D production engine. Olivier Andriès, CEO of Turbomeca, offered him an Arriel 2D scale model to commemorate this important milestone.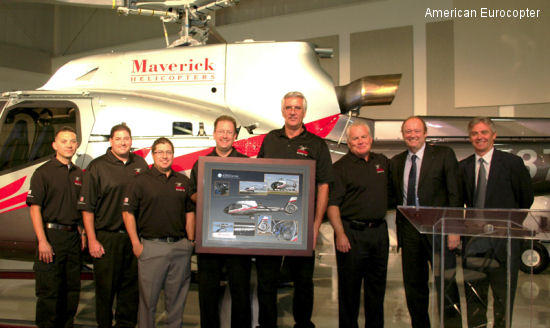 American Eurocopter delivers first EC130 T2, 02-Oct-12 : Grand Prairie, Texas – American Eurocopter has delivered the company's first EC130 T2 to Maverick Aviation Group. The EC130 T2 is Eurocopter's newest model, introduced to the industry at this year's Heli-Expo. Maverick, a leader in the Las Vegas and Grand Canyon tourism industry, was one of the launch customers for the new product line with a signed agreement to purchase up to 50 helicopters.
Maverick Helicopters orders 50 EC130 T2 helicopters, 12-Feb-12 : Dallas, Texas – From Eurocopter booth #1917 at the 2012 Heli-Expo, Eurocopter introduced the EC130 T2 to the industry with another classic production and reveal event at the start of the 2012 Heli-Expo tradeshow. During the event, American Eurocopter customer Maverick Helicopters was announced as one of the launch customers for this new product line with a signed agreement to purchase 10 of the new EC130 T2 helicopters with options for 40 more.
C/N
Mod
Built
ID In this Organisation
In other Org


7355
2012
N872MH: Maverick Helicopters d/d Oct12, First Eurocopter USA EC130T2

7532
N873MH: Maverick Helicopters from Jul13

7592
N875MH: Maverick Helicopters, Jan13 with American Eurocopter

7621
N876MH: Maverick Helicopters, Mar13 with American Eurocopter

7637
N877MH: Maverick Helicopters, Mar13 with American Eurocopter
27apr15 at Las Vegas, NV

7805
2013
N879MH: Maverick Helicopters from Oct14

6 C/N found in this Organisation