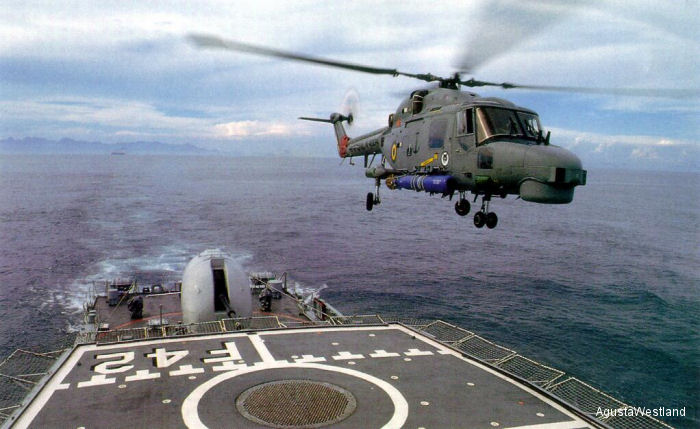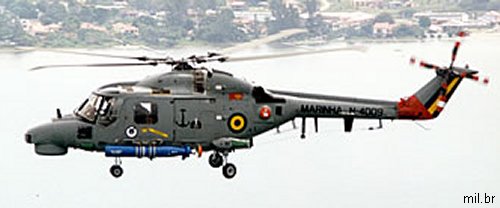 Second brazilian Lynx batch, 9 new built Super Lynx received from 1996. Five
Mk 21
survivors standardized to this variant since 2003
Known as AH-11A in Força Aeronaval da Marinha do Brasil service.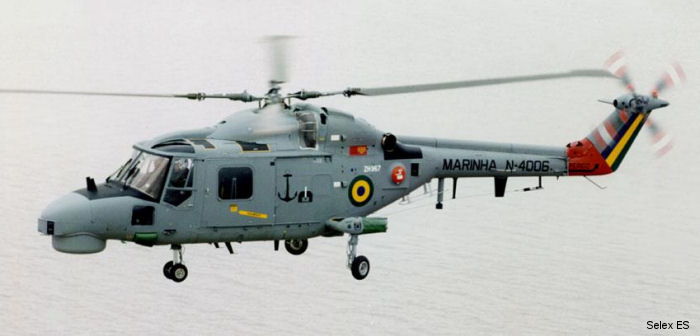 EW Update for 8 Brazilian Navy Lynx Mk.21A, 02-Sep-15 : Brazilian Navy 8 Lynx Mk.21A will receive Selex ES SAGE electronic support measure along with the company's defensive aid suite controller and a third-party countermeasure dispensing system.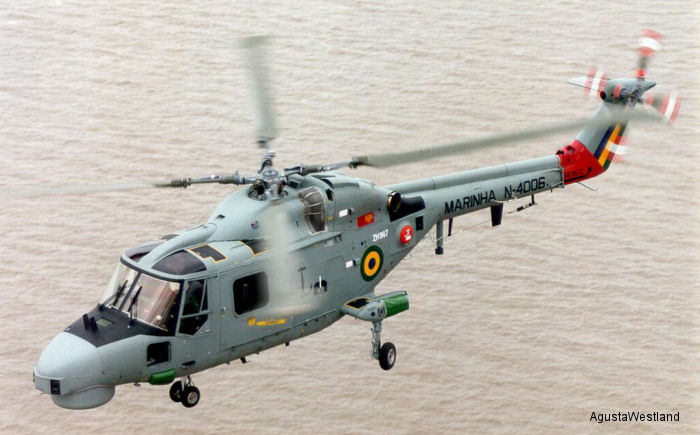 AgustaWestland to Upgrade Brazilian Navy Lynx, 02-Jul-14 : AgustaWestland signed USD 160M contract to install new engines and upgraded navigation and mission avionics on 8 Lynx helicopters of the Brazilian Navy between 2015 and 2019
C/N
Built
ID In this Organisation
In other Org


025
N-4014: mk21a ex N-3021. conv AH-11A 2003

032
N-4011: mk21a ex N-3023. conv AH-11A 2003

042
N-4012: mk21a ex N-3025. conv AH-11A 2003

048
N-4013: mk21a ex N-3026. conv AH-11A 2003

050
N-4010: mk21a ex N-3027. conv AH-11A 2003

378
N-4001: AH-11A

379
N-4002: AH-11A

380
N-4003: AH-11A

381
1996
N-4004: AH-11A

382
N-4005: AH-11A

383
1997
N-4006: AH-11A type. 15sep09 on USS Harry S. Truman (CVN 75)

384
N-4007: AH-11A. 10sep03 crash at sea on approach frigate Constituica+

385
N-4008: AH-11A. 19may99 crash at Araruama lake. 4 injured

386
N-4009: AH-11A

14 C/N.