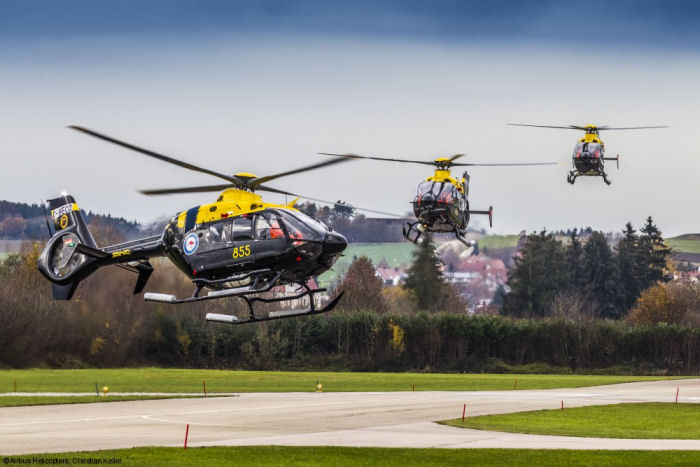 Australian HATS EC135T2+ Final Delivery, 22-Nov-16 :

Last six, of 15, Airbus Germany EC135T2+ for the Australian Helicopter Aircrew Training System (HATS). Chosen by Boeing Defence Australia for joint Navy/Army training.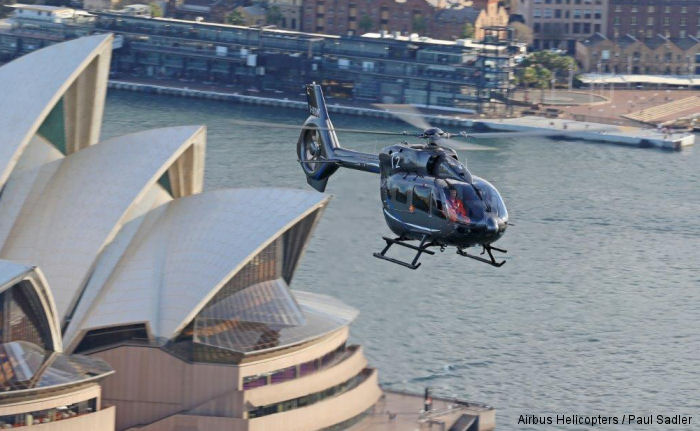 H145 Completes Australian Demonstration Tour, 17-Aug-15 : After logging more than five weeks of touring Australia's Eastern sea board, the Airbus Helicopters H145 / EC145T2, has successfully completed its Australian visit and is now heading home.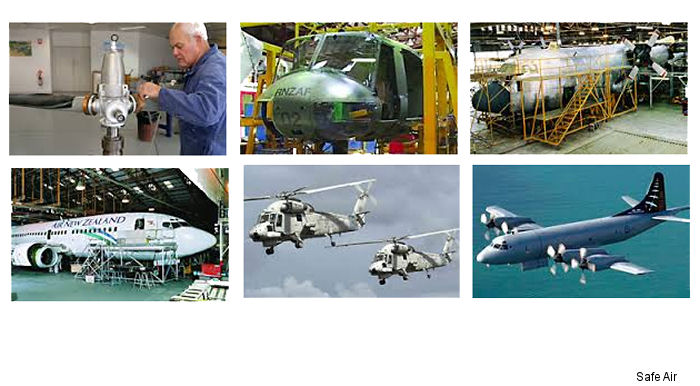 Airbus Australia Pacific Acquires Safe Air, 22-Jun-15 : Airbus Group Australia Pacific has grown its business through the acquisition of the aviation maintenance, repair, overhaul (MRO), design and manufacturing New Zealand company Safe Air.


19-Jun-15 - H145 in a Month-Long Visit to Australia
22-Apr-15 - Airbus Australia Joint Military/Civilian Support Centre
13-Apr-15 - First H145 in Australia Pacific Region Goes to NZ
01-Apr-15 - Airbus Helicopters Foundation Aid to Vanuatu
26-Feb-15 - Airbus Missile Approach Warning system Upgrade Avalon 2015
21-Nov-14 - Australia Nautilus Aviation Gets EC130T2
17-Nov-14 - EC135T2+ is New Australian Training System
08-Aug-14 - Nautilus Aviation adds an EC130B4
01-Aug-14 - Airbus Australia partners with Fraser Yachts