A DCI (Defense Conseil International) branch in charge of the formation of French military pilots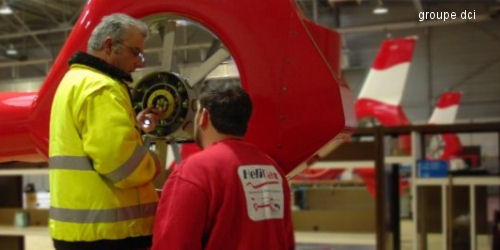 30,000 flight hour mark reached by Helidax, 29-Feb-12 : Paris - Helidax, a subsidiary of DCI and INAER, announces that it has exceeded 30,000 flight hours on EC120 Colibri aircraft, in less than 2 years of operation. Helidax is the first public-private partnership (PPP) launched by the French Ministry of Defense in 2008. This partnership concerns the supply of helicopter flight hours, for 22 years, to the Army's light aviation school (EA-ALAT) in Dax.
Last of 36 EC120s ordered by Helidax delivered, 11-Oct-10 : Marignane, The delivery of the 36th EC120 marked an important step in this innovative program, a public-private partnership set up to provide the French armed forces with a modern and cost-effective training helicopter.
Model
Del'd
From
To
EC ec120
39
2010