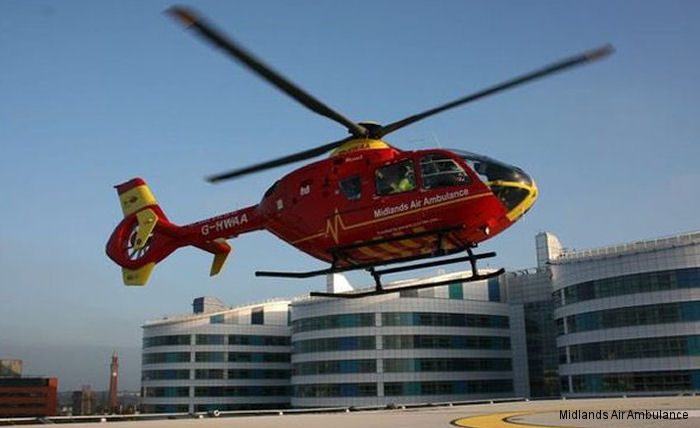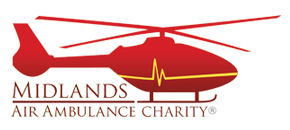 Midlands Air Ambulance Charity, formerly County Air Ambulance
Service provided by
Bond Air Services
. The first Midlands air ambulance helicopter was a Bolkow 105, based in Hagley Hall in Worcestershire. A second BO105 was added in 1998, and a third in 1999. These three aircraft were gradually upgraded to Eurocopter EC135s; the first in 2001.
News about this Rotary Wing Unit :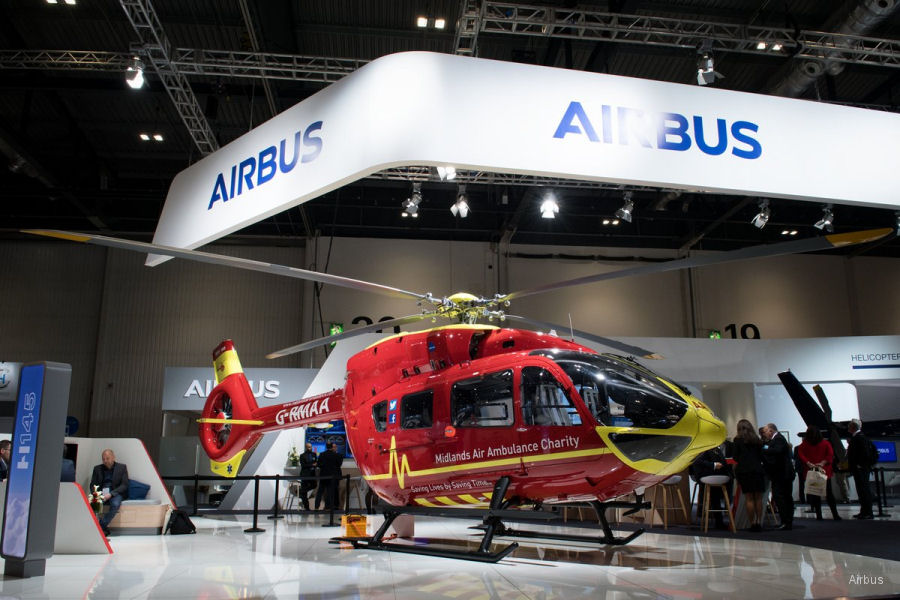 First H145 for Midlands Air Ambulance, 04-Oct-17 : Airbus delivered the first H145/EC145T2 to the Midlands Air Ambulance Charity (MAAC) during Helitech 2017. Operated by Babcock Mission Critical Services (MCS)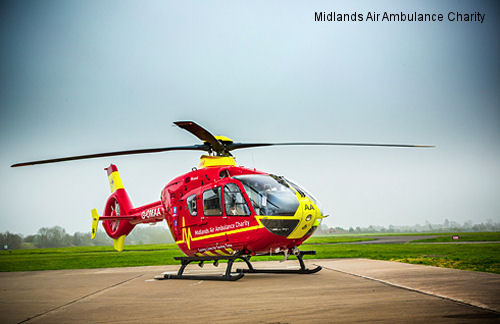 Midlands Air Ambulance EC135T2e enters service, 04-Apr-14 : Oxford, U.K. - One of the United Kingdom's busiest medical airlift providers – Midlands Air Ambulance Charity – has put its newest rotorcraft in operation: an Airbus Helicopters EC135 T2e, becoming the first fully-owned fleet member for this regional charity organisation.
Construction Numbers for MAAC
Help Us
C/N
Version
Built
In this Org
In other Org
0448
EC135T2
2005
G-EMAA : Midlands Air Ambulance (MAAC) from 2009 /Helimed09
: 20mar15 pictured at base Tatenhill MAAC

D-HECF : Eurocopter Germany, to G-EMAA
G-EMAA : Bond Air Services Jan06-Apr16
G-EMAA : Babcock Mission Critical Services Onshore Ltd from Apr16

0375
EC135T2
2005
G-HWAA : Midlands Air Ambulance (MAAC) from 2009, op by Bond

G-HWAA : Bond Air Services from Feb05
G-HWAA : Babcock Mission Critical Services Onshore Ltd from Apr16

1144
ec135t2+
2013
G-OMAA : Air Ambulance MAAC Midlands ordered Oct13
: Mar14 MAAC into service; West Midlands Ambulance Service NHS Foundation Tr+
: 25jul15 MAAC /HMED03 pictured at RAF Cosford

D-HECO : Eurocopter toward G-OMAA
G-OMAA : Bond Air Services from Dec13, test serial D-HECO
G-OMAA : Babcock Mission Critical Services Onshore Ltd from Apr16

20166
h145
2017
G-RMAA : Midlands Air Ambulance (MAAC); 04oct17 pictured at Excel London for Helite+

G-RMAA : Airbus Helicopters UK from 20sep17 d/d to Kidlington

S-135/914
105d
G-WMAA : Operated for County Air Ambulance (now Midland Air Ambulance MAAC) by Bond+

G-WMAA : 105DBS-4 type, parts of G-PASB Bond Helicopters 1994-1999; Bond Air Servic+
G-NDAA : Bond Air Services from Feb06

0174
EC135T1
2001
G-WMAS : Midlands Air Ambulance (MAAC) 2009-2011; 2011 as Helimed 03

G-WMAS : Bond Air Services Jun01-Oct14, HEMS, test serial D-HECK
G-GWAA : Bond Air Services Oct14-Apr16, EC135T2 type
G-WMAS : Babcock Mission Critical Services Onshore Ltd from Apr16

6 serials found for MAAC