News about this Rotary Wing Unit :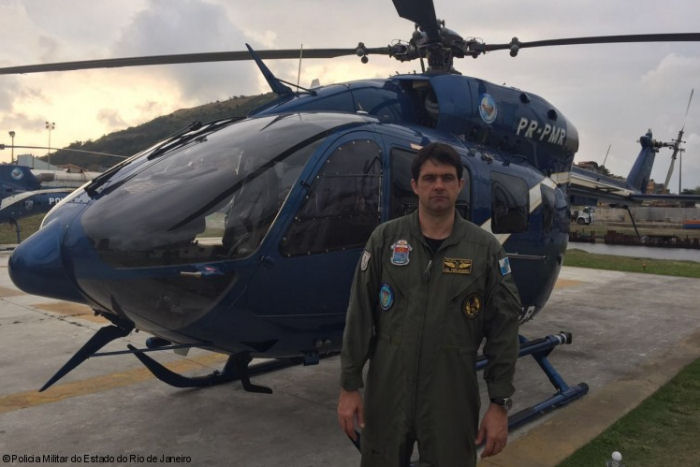 Helicopters at the Olympics Games, 19-Aug-16 : 90 Airbus Helicopters aircraft in use during the Olympics Games. A Rio de Janeiro Military Police chief's view of Rio 2016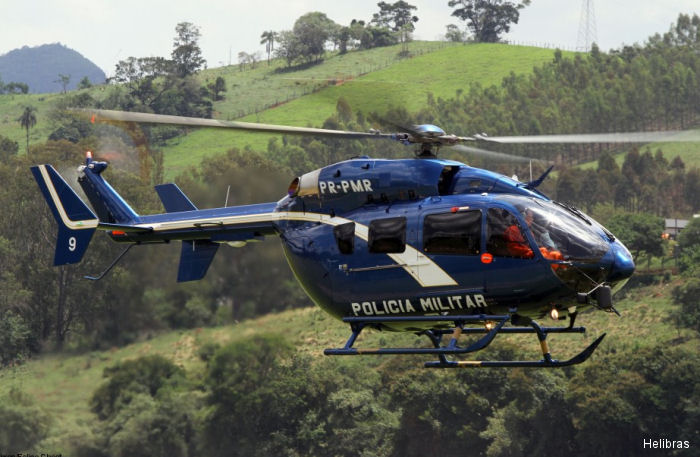 New EC145 to Rio de Janeiro Police, 01-Jun-16 : To be used in the Olympics Games, first of two EC145 helicopters equipped with the most advanced security system was delivered to the Rio de Janeiro police. The second one scheduled for the end of July.
Years
Models
Eurocopter AS355NP Ecureuil 2 / TwinStar
Eurocopter EC145
Eurocopter HB350B2 Esquilo
Eurocopter HB350B3 Esquilo
Eurocopter HB350BA Esquilo


Construction Numbers for PMERJ
Help Us
C/N
Version
Built
In this Org
In other Org
3062
hb350ba
PP-ECF : Policia Militar do Estado do Rio de Janeiro (PMERJ) from Jul98; Governo do+
: 17aug16 flying over Rio for OS2016, op by PMERJ

PP-ECF : Helibras

3476
hb350b2
PP-EPN : Policia Militar do Estado do Rio de Janeiro (PMERJ), noted Oct10

PP-EPN : Helibras

7306
hb350b3
PP-OPE : Policia Militar do Estado do Rio de Janeiro (PMERJ)

5797
as355np
PP-SES : Corpo de Bombeiros Militar do Estado do Rio de Janeiro (CBMERJ / PMERJ) fr+

9642
ec145
PR-PMR : Policia Militar do Estado do Rio de Janeiro (PMERJ)

PR-PMR : Helicopteros Do Brasil SA, test serial D-HADA

5796
as355np
PR-RJJ : Subsecretaria Militar da Casa Civil Rio de Janeiro (SSMCC / PMERJ) from De+

6 serials found for PMERJ