29th Combat Aviation Brigade, part of 29th Infantry Division, is the major aviation command of the Maryland Army National Guard.

Was deployed to Operation Iraqi Freedom, Operation Enduring Freedom, Operation New Dawn (Afghanistan), Kosovo and Bosnia.

They received the Army Superior Unit Award for their support during President Barack Obama inauguration of January 2009
News about this Rotary Wing Unit :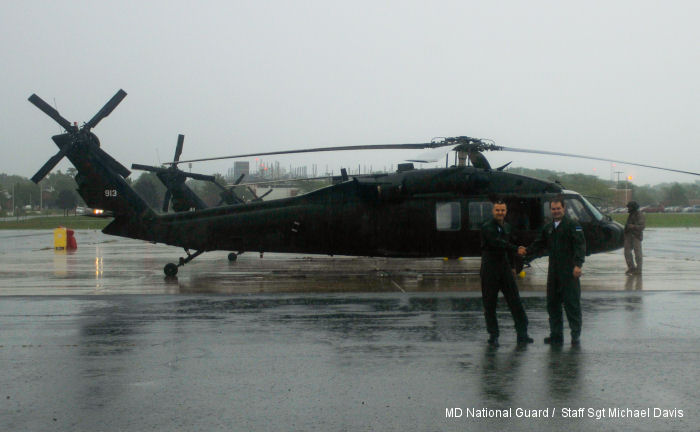 Estonian pilots receive highest Maryland NG award, 15-Aug-14 : ABERDEEN PROVING GROUND, MD by Staff Sgt. Michael Davis - Capt. Rene Kallis and Capt. Martin Noorsalu, both members of the Estonian Air Force and previous Estonian exchange officers in the Maryland National Guard's 29th Combat Aviation Brigade, were presented with the Maryland National Guard Distinguished Service Cross (MDDSC) and conducted their last flight with the MDNG at Weide Army Air Field in the Edgewood area of Aberdeen Proving Ground, Md., on Aug. 12, 2014.