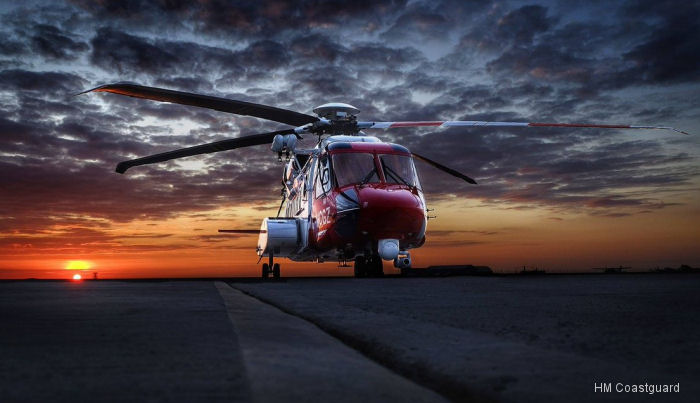 Building for 2015
Bristow
SAR contract began, to provide a self-contained, 2-spot SAR facility on the site of the old Shackleton disperals to the north side of the main runway. Building was
topped off
on 19 May 2015.
SAR service commenced on 1 Jan 2016 with S-92, when the Royal Navy
771 NAS
stood down at RNAS Culdrose..

Celebrating 100 taskings on May 25, 2016
News about this Rotary Wing Unit :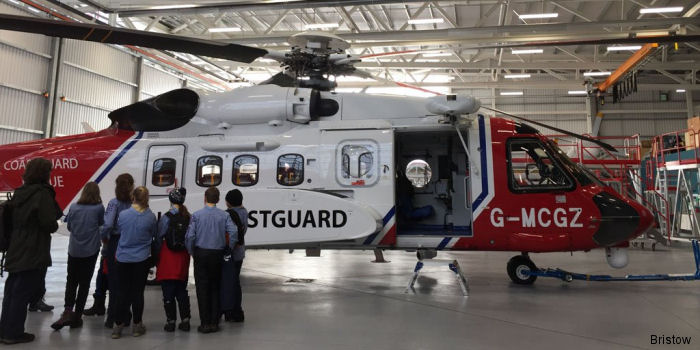 Bristow Hosts Air Scouts At Newquay, 01-Dec-16 : Over 250 Air Scouts enjoyed a trip to Bristow's search and rescue helicopter (SAR) base in Newquay as part of the organization's 75-year anniversary celebrations.

New Era For UK Search And Rescue, 19-Jan-16 : A new era for the UK s search and rescue (SAR) helicopter operations began January 1, 2016, when the Newquay and Prestwick SAR bases commenced operations, bringing military involvement to an end.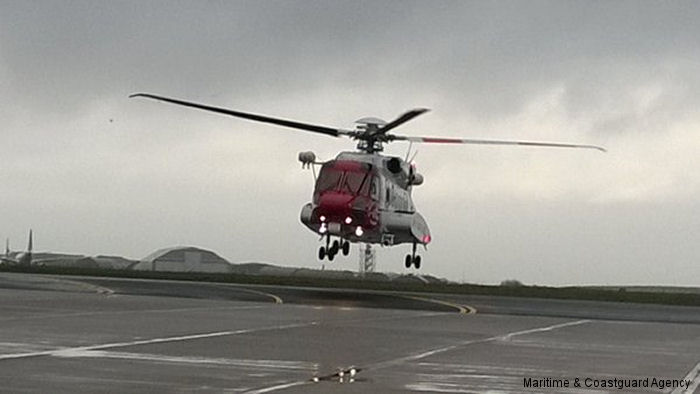 HM Coast Guard Newquay SAR Service Launch, 15-Dec-15 : The launch of the Newquay civilian UK search and rescue (SAR) helicopter service was marked today in a ceremony held at the new Coastguard SAR base at Cornwall Airport Newquay.
Construction Numbers for Newquay sector
Help Us
C/N
Version
Built
In this Org
In other Org
92-0257
s-92a
2014
G-MCGY : Oct15 asg Newquay sector

N257Z : Sikorsky
G-MCGY : Bristow from Sep15, for Coast Guard

92-0262
s-92a
2014
G-MCGZ : Nov15 asg Newquay sector
: Nov16 asg Newquay sector
: 18jul17 asg Newquay Sector: Involved in rescues from Coverack during flash+

N262U : Bristow Nov14-Oct15
G-MCGZ : Bristow from Oct15



2 serials found for Newquay sector