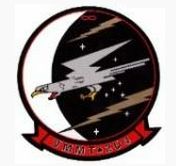 Raptors
, tail code
GX
, redesignated from former
HMT-204
News about this Rotary Wing Unit :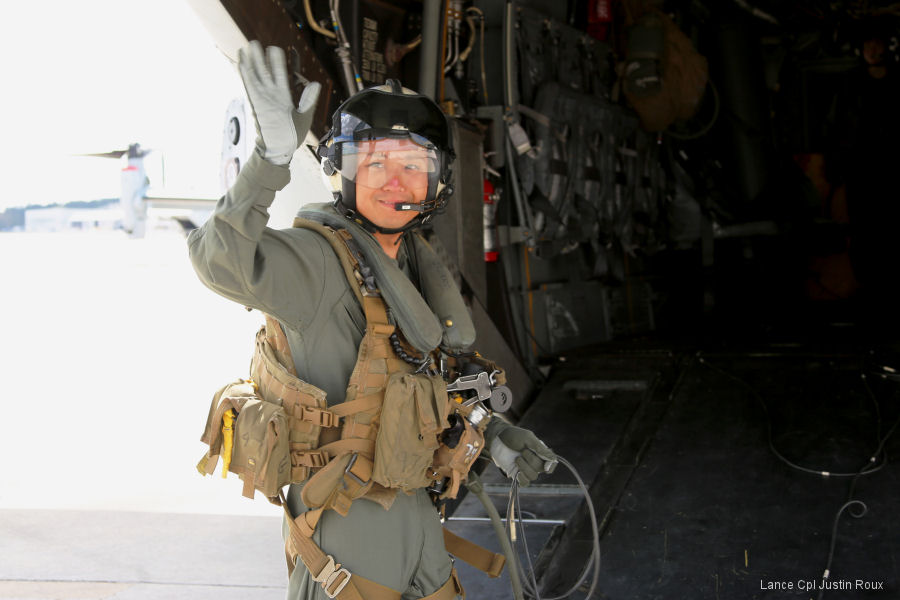 First Japanese V-22 Osprey Crew Chief, 12-Apr-17 : Sgt 1st Class Midsru Miyazaki to be Japan's first MV-22 Osprey crew chief after complete training with VMMT-204 at MCAS New River, North Carolina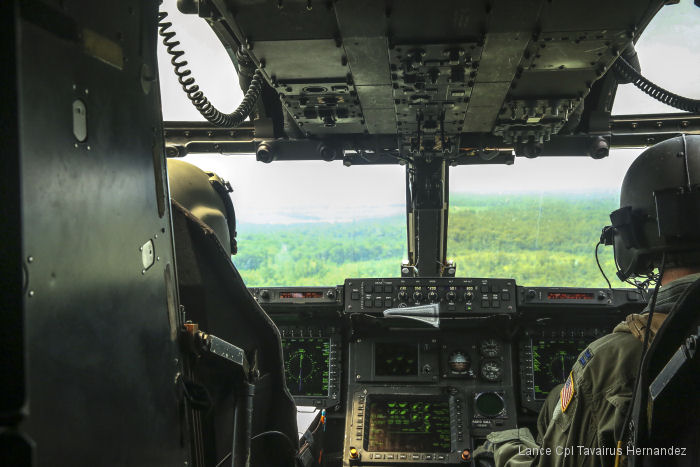 Osprey Training Squadron VMMT-204, 23-Jul-16 : The mission of Marine Medium Tiltrotor Training Squadron VMMT-204 is to do the initial assessment training on tiltrotor Osprey pilots for Marines and USAF MV and CV-22 aircraft
VMMT-204 trains future Osprey Crews, 14-May-12 : MARINE CORPS AIR STATION NEW RIVER, N.C. — By Lance Cpl. Martin R. Egnash - The Marine Corps has been training with the MV-22B Osprey for more than 10 years. In 2005, the Marine Corps began transitioning from CH-46D Sea Knight to the Osprey, a transition that is still going on today.
Construction Numbers for VMMT-204
Help Us
C/N
Version
Built
In this Org
In other Org
D0015
mv-22b
165437 : SOC 13sep04, instructional airframe at VMMT-204

D0016
mv-22b
165438 : SOC 13Sep04, instructional aircraft at VMMT-204

D0041
mv-22b
165940 : Bell-Boeing MV-22B, c/n D0041, ff?; del USMC as MV-22B, 165940, late 2003;+

D0042
mv-22b
165941 : Bell-Boeing MV-22B, c/n D0042, ff?; del USMC as MV-22B, 165941, Nov03; xfe+

D0043
mv-22b
165942 : USMC; VMMT-204 /GX-02; rtn to Bell

N204TR : Bell Helicopters from 08dec11 on lease for flight testing at Arlington, Te+
: Jul12 pictured (top) at Arlington, Texas. Bell Test Flight with modificati+
: 23jan13 at Eglin AFB, FL
: 19mar13 pictured (middle) at Arlington, TX. I think the Eglin AFB report i+
: 27aug13 still at Arlington
: Aug/Sep 2013 perform aerial refuel tanker tests with F/A-18
: Eglin AFB Test mission at Hurlburt Field, FL using voice call N204TR Exper+
: Nov14 pictured (bot) forward-firing rocket demo at Yuma Proving Ground, Ar+
: Nov14 first launch of Raythen Griffin missile
: Nov16 in preservation at Boeing Philadelphia

D0044
mv-22b
165943 : Bell-Boeing MV-22B, c/n D0044, ff?; del USMC as MV-22B, 165943, unk; xfer +

D0045
mv-22b
165944 : Bell-Boeing MV-22B, c/n D0045, ff?; del USMC as MV-22B, 165944, unk; xfer +

D0046
mv-22b
165945 : Bell-Boeing MV-22B, c/n D0046, ff?; del USMC as MV-22B, 165945, unk; xfer +

D0047
mv-22b
165946 : Bell-Boeing MV-22B, c/n D0047, ff?; del USMC as MV-22B, 165946, unk; xfer +

D0048
mv-22b
165947 : Bell-Boeing MV-22B, c/n D0048, ff?; del USMC as MV-22B, 165947, VMX-22, Fe+

D0049
mv-22b
165948 : Bell-Boeing MV-22B, c/n D0049, ff?; del USMC as MV-22B, 165948, unk; xfer +

D0050
mv-22b
166383 : Bell-Boeing MV-22B, c/n D0050, ff?; del USMC as MV-22B, 166383, unk; xfer +

D0052
mv-22b
166385 : USMC; VMMT-204 /GX-13

D0053
mv-22b
166386 : Bell-Boeing MV-22B, c/n D0053, ff?; del USMC as MV-22B, 166386, unk; xfer +

D0054
mv-22b
166387 : Bell-Boeing MV-22B, c/n D0054, ff?; del USMC as MV-22B, 166387, unk; xfer +

D0056
mv-22b
166389 : Bell-Boeing MV-22B, c/n D0056, ff?; del USMC as MV-22B, 166389, unk; xfer +
: with VMMT-204. while undergoing post-maintenance engine start checks at M+

D0057
mv-22b
166390 : Jan14 VMMT-204 /GX-1
: 19may14 VMMT-204 Crew Chief fell out while in flight

D0061
mv-22b
166482 : Bell-Boeing MV-22B, c/n D0061, ff?; del USMC as MV-22B, 166482, unk; xfer +

D0062
mv-22b
166483 : Bell-Boeing MV-22B, c/n D0062, ff?; del USMC as MV-22B, 166483, unk; xfer +

D0063
mv-22b
166484 : Bell-Boeing MV-22B, c/n D0063, ff?; del USMC as MV-22B, 166484, unk; xfer +

D0064
mv-22b
166485 : Bell-Boeing MV-22B, c/n D0064, ff?; del USMC as MV-22B, 166485, unk; xfer +

D0065
mv-22b
166486 : Bell-Boeing MV-22B, c/n D0065, ff?; del USMC as MV-22B, 166486, unk; xfer +

D0066
mv-22b
166487 : Bell-Boeing MV-22B, c/n D0066, ff?; del USMC as MV-22B, 166487, unk; xfer +

D0067
mv-22b
166488 : Bell-Boeing MV-22B, c/n D0067, ff?; del USMC as MV-22B, 166488, unk; xfer +

D0068
mv-22b
166489 : USMC; 2006-2009 VMMT-204 /GX-26

D0069
mv-22b
166490 : Bell-Boeing MV-22B, c/n D0069, ff?; del USMC as MV-22B, 166490, unk; xfer +

D0150
mv-22b
2011
168020 : Bell-Boeing MV-22B, c/n D0150, ff?; del USMC as MV-22B, 168020, 2011; xfer+

D0151
mv-22b
2011
168021 : Bell-Boeing MV-22B, c/n D0151, ff?; del USMC as MV-22B, 168021, 2011; xfer+
: 24jul11 pictured as GX-32 of VMMT-204 Raptors during the Thunder over Mich+

28 serials found for VMMT-204