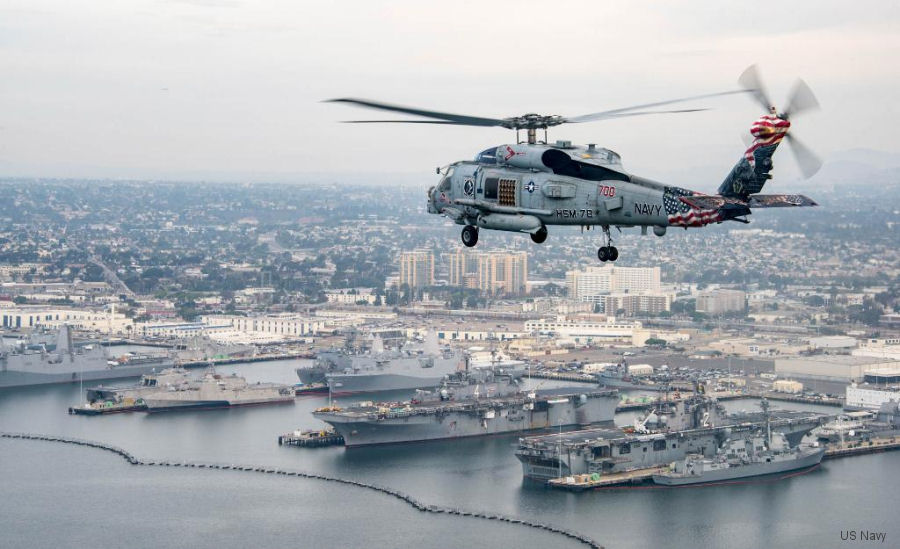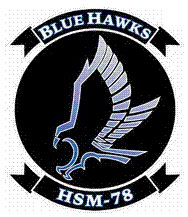 Blue Hawks commissioned at NAS North Island on March 2012 flying 12 MH-60R Seahawks and scheduled for their first deployment in 2014.

Unlike other HSM squadrons which transitioned from the older SH-60B , HSM-78 was created from scratch
News about this Rotary Wing Unit :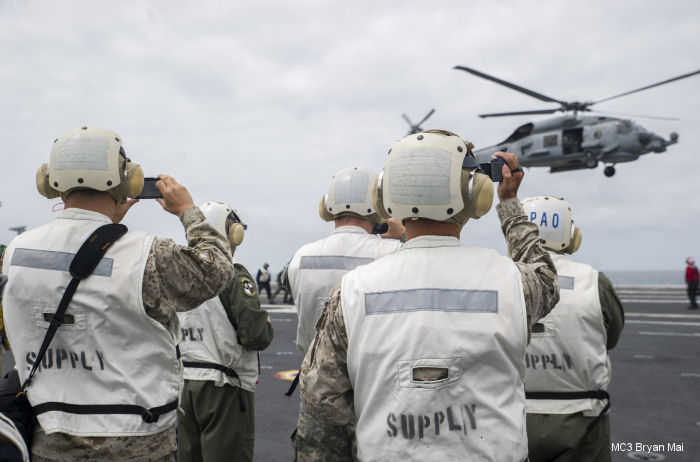 Chilean Air Force in Southern Seas 2015, 13-Oct-15 : USS George Washington (CVN 73) and the Chilean Air Force (FACh) are conducting exercise Blue Sky V as part of Southern Seas, Oct 9-23. Southern Seas 2015 includes Brazil, Chile, Colombia and Mexico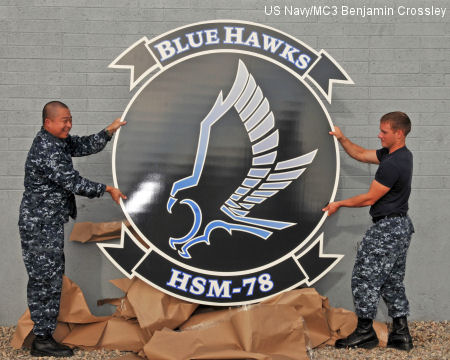 HSM-78 Prepares For Establishment, 26-Oct-11 : SAN DIEGO (NNS) By Aviation Machinist Mate Airman Amanda Huntoon, Navy Region Southwest Public Affairs - Helicopter Maritime Strike Squadron (HSM) 78, the second HSM squadron to stand up in San Diego, prepared for its establishment at Naval Air Station North Island by hanging the squadron's sign Oct. 25.
Construction Numbers for HSM-78
Help Us
| | | | | | |
| --- | --- | --- | --- | --- | --- |
| | C/N | Version | Built | In this Org | In other Org |
| | | mh-60r | | 166549 : HSM-78 /NE-706; w/o 26apr17 on initial takeoff 24m E Guam USS Dewey (DDG+ | |
| | | mh-60r | | 167011 : USN; HSM-78 /433 black-blue tail | |
| | | mh-60r | | 167041 : USN; May13 HSM-78 | |
| | | mh-60r | | 167055 : USN; Oct13 HSM-78 /NE-703 | |
| | | mh-60r | | 167056 : USN; Jan14 HSM-78 /NE-710 | |
| | | mh-60r | | 167058 : USN; May13 HSM-78 /NE-712 | |
| | | mh-60r | | 167059 : USN; May13 HSM-78 | |
| | | mh-60r | | 167072 : USN; May14 HSM-78 /NE-705 | |
| | | mh-60r | | 168094 : USN; Oct15 HSM-78 /NE-714 | |
9 serials found for HSM-78