You need to login
to edit this page



LUH - Eurocopter UH-72A Lakota


After the termination of the Comanche helicopter Program, the US Army launch the Light Utility Helicopter competition, which aims to replace the old UH-1H Hueys and OH-58 Kiowa aircraft still in service on Active and National Guard units with approximately 320 new LUH helicopters to be delivered between 2006-2015 in a $2+ billion budget.

The LUH winner will fill the niche missions in which the US Army's standard UH-60 Black Hawk's size, capability, and operating expense may be less than optimal.

The selected aircraft would be a Commercial-Off-the-Shelf (COTS)/ Non-Developmental Item (NDI) Federal Aviation Agency (FAA) Type Standard Certified. The Eurocopter EC145 UH-145 proposal was selected on June 2006 and named as the UH-72A with the first unit delivered to the US Army by December.

During the delivery ceremony of the first airframe, on December 11, 2006 the US Army unveiled the UH-72Aís official name: Lakota, which is a Native American Indian tribe of the Great Sioux Nation. Naming the UH-72A the Lakota continues the serviceís tradition of naming its helicopters after Native American tribes.

The first aircraft was delivered on 11 December 2006 in Columbus, Mississippi and delivery of the planned 345 aircraft is expected to continue until 2017.

Contenders:


Bell 210 The Bell 210 is a civil certified version of the U.S. Army UH-1H. Starting with a refurbished UH-1H fuselage, Bell Helicopter adds dynamic components from the Bell 212 (main rotor hub and blades, tail rotor, main and tail rotor support structure, transmission, rotating controls, and tail boom), and an FAA certified Honeywell T-53-517B engine providing a zero-time FAA certified single engine medium utility helicopter.



Bell also proposed its 412EP Twin Huey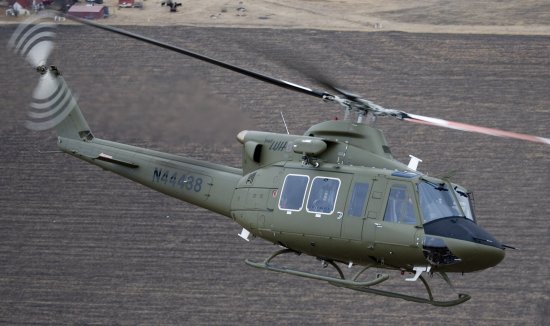 MD Helicopters / Lockheed MD-900 Explorer was a NOTAR class using twin Pratt & Whitney Canada 207E turbine engines, and provides Instrument Flight Rules capability for day, night and night vision goggle operations. With a crashworthy frame, fully articulated main rotor system with bearingless composite flexbeams and rotor hub, energy absorbing crew seating and a crash-resistant fuel system meet LUH requirements. At the time, the US Coast Guard was also testing an armed version called MH-90 Enforcer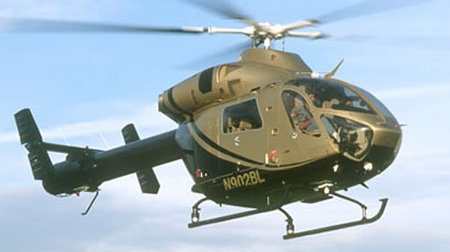 AugustaWestland US139 AugustaWestland teamed L-3 Communications with the aW139, a medium sized helicopter capable of carrying 15 passengers that can cruise in excess of 165 knots with a useful load of more than 2720 kgs (6,000 lbs)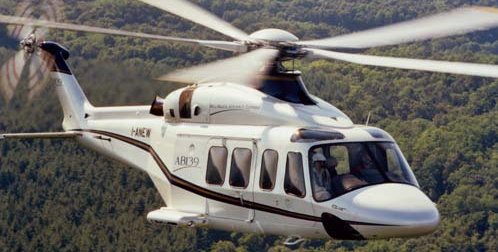 EADS North America UH-145 WINNER is a version of the commercial Eurocopter EC145 and a joint venture of EADS North America and Eurocopter, which will handle the helicopterís production, assembly and delivery; Sikorsky Aircraft, responsible for contractor logistics support (CLS); WestWind Technologies, for systems integration, engineering support and program management expertise; and CAE USA of Tampa, Florida, the supplier of UH-145 cockpit procedures trainers. The industrial activity will be centered at American Eurocopterís Columbus, Mississippi facility, which is to undergo a major expansion to accommodate the LUH program.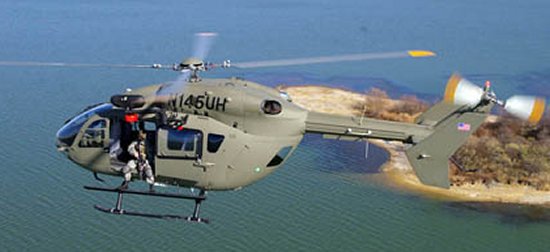 EADS North America delivered the fiftieth UH-72A on 16 December 2008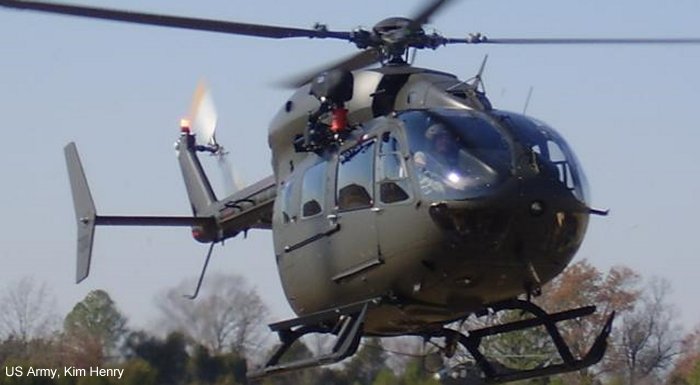 Database:

UH-72A in US Army
Related News:

US Army selects Eurocopter UH-145 for its LUH Requirement
Jun 29, 2006

US Army Places Second Production Order For UH-145
Nov 9, 2006

First UH-72A Lakota delivered to US Army
Dec 11, 2006