You need to login
to edit this page



A Helicopter Mechanic's Memory
of Eniwetok, Marshall Islands

by Harry L. Francis
Written and donated to the Helicopter History Site by the author



I was teaching Rotary Wing Mechanics at James Connely AFB, San Marcos, Texas, in 1955. The Air Force announced the closing of the Base, with transfer of the Rotary Wing mechanic School to Big Spring, Texas. Several of us decided we would rather travel to "Foreign Shores", instead of going to Big Spring, Texas.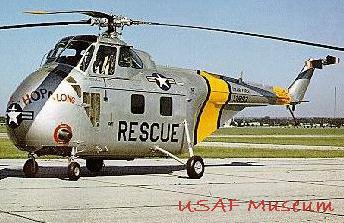 And to address the issue, the Air Force had a request from Germany for helicopter mechanics. This fit the bill, nicely, and several of us applied for transfer to Germany. In fact most all of the Instructor group applied for transfer to Germany. So many, that the Air Force Command cancelled all transfers. They needed the Instructors for the State Side School in Big Spring.

However, I was in a group that would have been discharged early, instead of transfering to Big Spring. Of course, I didn't know that, and had extended my enlistment in order to qualify for the tour in Germany. Ha, was I surprised.

With the cancellation of the German requirements, I was prime for assignment to a "needed" area - Eniwetok, Marshall Islands, where Atomic Bomb Tests were under way.

I recieved orders for Eniwetok in May, 1956, with departure in June. The assignment was to the Rotary Wing Maintenence Squadron on Eniwetok, to service H-19D Sikorsky S-55 Helicopters; in support of the scientists that were conducting Atomic Bomb tests on the Eniwetok Atoll.

We were assigned as part of Joint Task Force 7, and had a fleet of about six (6) H-19D helicopters. Previously the squadron had H-19 A's, which were not suitable for the mission.

On arrival in Eniwetok, we were issued "film badges" to determine exposure to the potential radiation hazzard from the Atomic tests. When conducting taxi services for the scientists, we were issued daily film badges to account for the radiation exposure on the test islands.

Our mission was to taxi the scientists to the test islands where they set up the particular test experiment. This was a relatively easy mission, with the furtherist Island about 35 miles away. Also, when on a mission, we were able to dine at the civilian Island - where there was fresh meat and fresh milk, and lots of fruit.

The atoll is beautiful, about 37 miles across, and the highest point is about 10 feet above sea level. The coconuts and the fish were not safe to eat, as they were contaminated from the exposure to the atomic and hydrogen bomb testing. The coconuts were mutated - shaped like bananas, but hard shelled like coconuts.

When a test was conducted, all personnel were accounted for and staged on the beach. We were instructed to sit on the sand, backs to the blast site, and heads on our knees - arms folded under our heads, on top of our knees. When the Bomb exploded, one could see the bones in one's arms from the electromagnetic shock - like a giant X-Ray ! We experienced about 10 tests. These tests were very small, about 10 kilotons. After the initial blast shock wave passed ( picking up gravel and sand from the beach), we were allowed to turn around and view the Atomic Cloud. (One had to have dark glasses to view the cloud). It was an awsome sight!

The cloud was mushroom shaped, with the top of the cloud, white. The shaft was Crimson and Black. The cloud was growing upward at a very high rate - upwards through 30,000 feet or more. Very Awe Inspiring to a young bunch of service men.

I once tried to go to Bikini for a test being held there. I had been relieved of duty, awaiting orders to go home, but was not allowed to go. I did rise early on the morning of the test, and awaited the countdown over the Public address system. I looked into the dark night sky, in the direction of Bikini Island at the zero hour. Bikini is about 180 miles away from Eniwetok. When the Bomb went off, I could see flashes of light - like lightning in the sky, and several minutes later could hear rumbling like thunder - all from 180 miles away. WoW! That is like seeing flashes and sound of an atomic blast occuring in Norfolk Va., from Washington, D.C. The power released is almost impossible to describe. I wish the leaders of all countries could experience this revelation of power, so they could better decide on NOT USING ATOMIC WEAPONS. If an Atomic War is Ever Started, that will be the end of Civilization as we know it to be. Controlled Atomic Warfare is not a viable choice. Seeing a test blast is a humbling experience.

I had the opportunity to fly over the remains of Island "Mike", where the first Hydrogen Bomb was detonated in 1954. There is no Island Mike there anymore - just a hole in the coral reef, where Island Mike was. The hole is large enough to accomodate Eleven Pentagon Buildings !. It is over two miles in diameter ! The ocean color is similar to deep water - dark blue. It is difficult to comprehend that so much material was vaporized from the explosion. Military and Civilian personnel were taken off the atoll during this test, and renmained at sea for several weeks until the radiation count was low enough for them to return.

On return from a mission, we turned in our daily film badge , so it could be read and entered into our exposure record. If one approached the exposure limit, then one was relieved of duty and sent off the island. I never knew anyone who was given alternate duty and sent to another location, due to excess radiation exposure.

Daily routine was to do periodic maintenence on the H-19's, and to assist Base Maintenence personnel in annual and major maintenence issues.

In Base Maintenence we had a very good - excellent - welder, who could repair intake manifolds on the H-19 ( which were prone to crack). The intake manifold is made of magnesium. He had successfully repaired several cracks, using inert gas welding. Once when he was off duty, another welder attempted to repair a crack, with disasterous results. One must be very careful when welding alunimum or magnesium as the critical temperatures are very close to the welding tempertures. This fellow exceeded the critical temperature, and all of the sudden we had a 6 inch hole, instead of a small crack. Wow, what a mess, requiring a new manifold.

The H-19's were scheduled for "remanufacture" in Japan. We dissembled the choppers, removing the rotor blades, tail cone, etc., and boxed up the entire aircraft in three plywood boxes. We carefully mounted the chopper into the giant boxes and loaded them on freighters for Japan. Several of them were lost along the way, with boxes mixed up, and some left on Docks throughout the Far East. We finally recieved the ships back at Eniwetok. I couldn't see they had accomplished anything, in that the remanufactured machines looked just like the ones we hadn't sent. Ha.

When the Joint Task Force 7 project was over, we remained to give further taxi service to the scientists evaluating the past experiments. Now most service personnel were transferred back to the States, but the Helicopter Squadron bacame a Detachment from Far East Air Force. This presented little problem, except that we had to establish a supply of parts necessary for daily maintence of the helicopters.

We set up a disposable parts listing and inventory so that we didn't have to visit base supply for a single bolt or cotter pin. I volunteered to set up this system, knowing about the different systems that required routine maintenence. This worked pretty well, but excluded me from further flying missions.

When my tour was due to be up - 12 months - my orders became lost in the red tape with information coming from the Far East Air Force. Seems they had lost all records of the Eniwetok Detachment 5. I was due to come home, and had no orders. Finally, after 12 months and two weeks, I got a set of orders to return to San Francisco. There I waited another two weeks for final orders relieving me of duty and Discharge on June 22, 1957.

It was an experience I would not have missed, but I have had concern about the radiation exposure. As of now there seems to be no problem for me or in my children. Only time will tell. I can only hope these tests were effective in determining that Atomic Warfare is an impossible method of confrontation. Since many nations have atomic weapons, none of us can afford to use them. Use would only destroy the world.





Robert V. Ahrens ( Hollandale, Wi. )
Iwas there and I have terrible problems from being there. I would like a contact of others that were there. I am in the Hospital right now, and have had problems at the time and through the years. Written by my wife. robeahre@mhtc.net

jerry walker ( dothan al 36301 )
i was no the rock the hold year 1959 u s army wheel , mech. my leges ar so week that i have two cains but i did injoy my time thear i have ran across the island com about five times sence then we allways talk about eniwetok

John Hampton ( Brockport, Ny )
Aerial Photographer with RB-50 crew that photographed Umbrella in June 1958. While on the Island I witnessed 10 nuclear detonations. Have multiple blood circulation problems, heart, feet, legs, hand and arms. Barrett s Esophagus and stomach problems all before age 60. Have had three heart attacks and quad by-pass surgery. Blood supply to heart nearly gone now, live on seven (7) heart medications. ALL due to or excerbated by ionizing radiation.

Betty Flynn ( Scottsdale, AZ )
My dad went to Eniwetok several times during the late 50s. He was a civil engineer, Ed Berrien. He loved going there and never talked to us as children about what was going on, except in general terms. He died at age 61 of colon cancer after bouts of problems with stomach ulcers. I later wondered if the experience contributed to early death since there had been no family history of these problems in his family.

Glenn Wallin ( Berea, Ky )
I was at the Rock Jun 57-Jun 58; assigned Hq Det US Army;worked as jewelery cleck in the PX/BX; also on the Honor Guard;on the Army basketball team; would like to hear from others of my unit. I\ve not experienced any ill affects from my duty there; I was very young (18)and enjoy my stay and duty; Would be find uniform sholder patch; crest or other items. God Bless to all

Charles Chinn ( Greenup,Ky. )
I was on the island 57-58 for the test.I was a propeller Mech on the B-50.They flew weather recon. My health has been good with no complications from being there.Good luck ,Charlie

Charles \Pete\ Gettys ( New Richmond, Ohio )
I was on the rock 1957-1958 for Operation Hardtack. I was with the AACS Sq. and worked in the control tower.

Larry Wright ( Sonora, CA )
I flew the old C-124 Globemaster all over the Pacific from 1954-1957. I had flown into Eniwetok the night before the blast. The next morning we were instructed about what to do and not to do concerning the blast. We did not have any dark glasses but some of the crew had regular sunglasses. This was quite an example of the destruction an \H\ bomb can cause. I continued to fly until 1992 and have had no physical problems.

Jerry Ulberg ( Rapid City, SD )
I was on Einewetok during Operation Hardtack in 1958 doing thermal radiation measurements. So far I have not seemed to have suffered any ill effects from radiation, even though we accidentally wandered into a high radiation field for a short time by accident.

Farron Wroblewski ( Arkansas )
My father was sent there; not sure of the year, but he was a painter in the Air Force, and according to my mother was to paint buildings to see the effects of nuclear blasts or fallout on paint. He was later stationed at Edwards Air Force Base, my mother brought me back to Arkansas in Summer of 59, she left my father because of his heavy drinking. I\ve often wondered if problems from the island might not have contributed to his drinking. He died in Phoenix in 1968......

Andy Redmond ( Morrisville, PA )
My father, a navy veteran named Robert H. Redmond, claimed to have been present at Eniwetok. He passed away in 1966 from acute leukemia. I have his service records with the event missing. I have been researching for years and finding \dead ends\ in establishing his participation. Other than his anectdotal comments and my ownership of his \Joint Task Force Seven\ lighter, there remains a big hole in whether or not he was there. Can anyone help with information? Thank you.

Danny Crosby ( Midlothian Tx. )
My dad was involved Operation Ivy in 1952 and Operation Castle 1954, and UpShot/Knothole 1953 would like to corrospond with anybody who was involved in Ivy and Castle.

Ed Smith ( Albuquerque NM )
My dad was stationed on eniwetok late 40s or early 50s, he was an airforce air plane mechanic, worked on the gooney birds(?) He never talked about it. I would like to know or hear from someone that was there and knew him. His name was Joseph E Smith. He died 16 years ago from ms.

Stanley Szela ( Alpha, NJ )
I was at Eniwetok Jan 58 to Jan 59. I worked as a USAF Airborne Electronics Tech. (Maintaining aircraft radios) so I worked inside a metal air conditioned bldg. most of the time. Im 72 and OK for my age. I do suffer with diabetes and arthritis. nj3s@verizon.net

Lawrence (Larry) Abbott ( 30269 GA )
I was on Eniwetok from Sept 1958 to Sept 1959. US Army Eng. I was a heavy equipment operator and truck driver also drove the trash truck and in my spare time I was called upon to help dig holes in the coral. Nobody has ever told me that my being there caused any of my health problems.

brenda keeney ( clinton in 47842 )
My dad Walter Auman (Joe) was there for the RED WING MISSION. He has had a good life but has spots on his skin that his doctor does not even know what it is or what it is from. If anyone has any information on how to get in touch with the services for this please send me an email. My dad is now 73 and I would like to find out more or if you know my dad let me know. Thank you

Justin Capps ( Denver, CO )
I spent 6 months on Eniwetok in 1969 as a Civilian. Worked with a security clearance for an island maintaince company, Globel-Fischbach, built an Airmans Dorm. some of the fish caught were identified as (beep beep) still radioactive,as were the coconut crabs. We swam in the atoll with a few small white tip sharks, they were\nt aggressive. I enjoyed the tropical climate until the trade winds ceased to blow. was anxious to leave as I had a young lady waiting for me On Oahu who I ended up marrying, We lived in Hawaii for six years before returning to the mainland. I an now 81 years and in good health. As far as I know I never experienced any ill effects from left over radiation during the six months that I was on the atoll. I know the locals were not allowed to return for many years after we left.

Paul Deak ( Prescott VLy, AZ )
I was an Army broadcast specialist on Eniwetok from Nov. 57 through Nov. 58, assigned to AFR station WXLE where I performed the whole range of duties and on-air DJ functions. I was on the island through the entire testing schedule and ran across this site looking for names for a memoir. The one I most wanted was the CO of the AF unit, who became a friend to the stations staff. He was a Colonel and the principle pilot of the B-52 stationed there. I am now 76 years old, and in good health with no sign or symptoms of the effects of radiation. It is my understanding that such problems arise within 30 years, but I am not certain. Of course, flying a helicopter over test sites would surely expose people to hot spots, quite different from us on the Island at the time. If someone reading this recalls the Colonel, I would appreciate hearing back from you. All the very best to you all. Paul

Charles Nachbar ( Clio Michigan )
I was on Eniwetok with the 24Th Helicopter Sq. 1958 during operation Hard Tac.We had H19s & H21 Helicopters there at the time. I do r ember flying to the different Island to pick up instruments left during the test and flying personnel before and after test. Going over to Holms & Narver dinning Hall and having family style dinners and the pies they had were excellent.Even had ice cream. The Evenings we spent at Duffies Tavern or the sit in Movie. I also have had some Health problems and children with birth defects. Still at it with VA over the Exposure to radiation and Agent Orange in Vietnam. I think they are waiting for me to Die at 71 now they shouldn\t have to put me off much longer.Hope everyone has a wonderful Day. Charlie Nachbar

Bob Anthony ( Tennessee )
I was a navigator on C-124s that flew personnel and cargo into Eniwetok during operation Redwing (1956) and Operation hardtack I (1958). I crew rested at Eniwetok many times and occcasionally was witness to a test. I had a close friend, Garnet Reeves, from college who was stationed at Eniwetok for a year as a navigator on the C-47s (Gooney Birds) at Eniwetok. The C-47s flew an almost daily shuttle between Bikini and Eniwetok, taking scientists and materials used in testing. I was stationed in Hawaii and Garnet came through Hawaii as a courier with monkeys eyeballs packed in dry ice. He was taking them to San Francisco for research on exposure from looking directly into the blast site. Garnet incurred bladder cancer in his 60s and died of heart disease at age 70. I have Barrett esophogus and peripheral neuropathy and heart arrhythmia. I suspect 1 or more of these conditions was due to exposure to ionizing radiation. I dont umderstand why some people live long healthy lives after exposure and some dont.

George Cole ( Lawton MI )
I too was at Eniwetok, during the atomic testing. I was in the Air Force and station on Perry Island or should say Atoll. This was from March thu August 1958. I remember an Atomic blast from Bikini.The time would have been around 5:00AM and it lit our Island as if it was high noon. We also had a scheduled blast that morning also. The after shock did a lot of damage to the buildings, and left the marina on the main Island in shamble.

Norman Courchesne ( Phoenix, AZ )
I was on Eniwetok in 1960-61 as a civilian with the National Weather Service, then the Weather Bureau providing weather data for the incoming ICBM tests. The Air Weather Service had vacated the island some months before, we were their replacements as a civilian unit. There were Navy and Coast Guard personnel and the Holmes & Narver full support group. Im 74 yrs old now, with no ill effects that I can attribute to my 14 months stay over there.

Norman Nadel ( Hartsdale, New York )
I was there during most of 1958 and served in the Army providing housekeeping chores during the tests, etc. I remember the Navy once did us a favor and sailed us quite close to a recently exploded hydrogen device. Fortunately, I have no ill effects from the radiation we were exposed to but I have heard that many who were there did suffer terribly. I would like to hear from anyone who served in Task Force 7.

Charles Mitchell ( Queens N.Y )
I was on Eniwetok from march until august 1956 during operation red wing,I was TDY to Selfridge AFB they were out of Mich I was station at Hickam 1502th wing 49th air transport sqd we work on sa16

Robert Busby ( FL )
My father Jack Busby was a military policeman at Oak Ridge and guarded the bomb parts from TN to NM and then to the island test areas where he was present on a ship during the A Bomb test. My father was ill after he left the army with radation tpye ills but had no idea what they were and was ill most of his life and recently died of liver cancer. He tired to claim money for his injuries from the VA and was told NO.

rick nichols ( carrollton ga )
My dad was in the marine corps and stationed at Eniwetok during feb thru may of 1948 this was during operation sandstone he is deceased now but had many cancer related issues thoughout his life he always thought the testing was a cause of his health problems I would like to hear from other service members/ personnell that may have been stationed there during this time my dads name was Elmer Dean Nichols my email is bigrick5@bellsouth.net thanks..

Jack Hamilton ( Tucson, Arizona )
I was in the 4926th out of Kirkland AFB (1956-68) and went twice to Eniwetok and twice to Indian Springs NV. We had 6 month breaks between trips and on the second trip to the \Rock\, I was on the in-route delay team to repair electronics before the B57s crossed to Hickam/Hilo. At McClellean the morning after parking our planes, we went to check on write-ups. The planes were surrounded by yellow tape. We tried to pass and guards stated we cold not work on our planes dressed the way we were - the same planes we hand worked on for 6 months in ABQ - because they were HOT. Makes one wonder what we really went through working on them on the Rock.

James F. Price ( Statesboro, Ga. )
I was stationed at Wetak from September 1957 to October 1958. Operation Hardtack 1 Army Operations Detachment. Have had Prostate Cancr, have diabetes, joint ailments but so far no acknowlegment from VA that they could be related to radiation ailments.

jerry walker ( dothan al )
larry from ga i rember you i was head of the mhe sec for a while i pushed of an the thug one time the frunt wheels come off the ground when they came down they turned to the left w ent across the rood allmost thriugh me off scared the hell out of me at the time i was a sp4 like to hear from you email add thewalkersworld@gmail.com a am 74yr old now helth ok

ken grau ( texas )
I was on eniwtok in 1958 in the military during the testing saw a lot of bombs being set off went to duffy s for a drink now an then.would like to hear from anyone that was there. have had no ill effects of being there so far played some pool an watched movies in the rain. i was there during operation hardtack

Jack Hamilton ( Tucson )
Yeah, I remember Duffys. It was straight across from our one-water tap shower room. Remember the "Boy on a Dolphin" with Sophia and every guy praying for rain.

Dawn Gering ( Wis. )
Did any of you know Leo Gering? He was my uncle. We know he was stationed at Bikini Atoll and Enewetak Islands in the 1950s.

Gary Martin ( Indianapolis, IN )
My father, Carl Martin, served on the USS Manchester in 1952. He passed away in 1997. However, before he died, I interviewed him on video and recorded many of the events that occurred in his life, in his own words. During one of those videos, he talks about his ship being 35 miles away from a nuclear test that occurred on the Eniwetok island. He said that they all had to go below deck, and that the blast wave shook the ship. He also said they heard the blast. I have viewed the Operation Ivy report and cant find any reference to either of the two ships he served on (USS Manchester and USS Pittsburgh) being in the vicinity of the only blast that occurred during the time he was in the Navy. He served from November 3, 1952 to November 22, 1955. The only test done during that time on that particular island was the Operation Ivy King test on November 15, 1952, less than 2 weeks after he joined the Navy at 17 years old. The first ship he served on was the Manchester, so that would almost certainly be the ship he was referring to. He wasnt clear in the video interview on that point. Does anyone have a documented proof that the Manchester was actually present during that particular blast? Thanks.

James T. Arnold ( Massachusetts )
I was in Joint Task Force 7 during Operation Hardtack 1. I was in the Navy but also attached to the Army. I am seeking other people who were there. I was on the islands during radiation testing. I have suffered from PTSD since being discharged, other than that I am in good health. thank you

James Reeder ( La Porte, Indiana )
I was on the rock from June 1957 to June 1958. 12 months and 3 days. I was an Army MP assigned to normal patrol duty driving up and down Texas Ave.(Only street in town) I was also on the Army basketball team that won the atoll championship.I still have the trophy. I was 19 then and now 74 years old.I cannot say for sure that my exposure to radiation was the cause of my health problems (heart and other artery by-passes) but I am sure many atomic veterans did develop cancers from their exposure. All my military records were burned up at the VA fire in St. Louis years ago. Thank goodness I kept my own records. By the way, I have a photo of that basketball team if you are interested.

Shaun Mullins ( Buffalo, NY )
My father, Robert A. Mullins, Jr. was in the Army from 1956-1958 and spent some of his time at Enewetok during the nuclear tests. He died at age 54 of massive colon cancer which had spread to his liver and lungs. My family would appreciate any and all information from veterans and family members regarding the experiences of the men on Enewetok during this time, and if anyone knew my father that would also be great to know about. Please email me at smmullins@roadrunner.com

Robert Peniston ( St. Charles, Missouri )
I was stationed with the 4025th SRS attached to task Force 7, Operation Hardtack from Apr. -Aug. 1958. Lived in tent city at the end of the runway, 2nd tent from the end near the ocean side. B 52s and B36s awakened us many early mornings during takeoff. Saw many awesome detonations, with fantastic cloud formations formed by the boiling debris. Spent a few times in Duffys Tavern watching the Marines which came in from the navel ships in the lagoon. They certainly enjoyed champagne. Skin dived in the lagoon. Picked up many sea shells in 5 months. Enjoyed movies in the open air, got rained on many times. Just a spot shower. Had a coconut palm tree right next to our shower and latrine. Remember the Oak device burned my back from 20 miles away. The next day the entire sky was cloudy, which turned out to be radioactive. Everything was hot. The atmosphere, the vehicles, us. Many friends of mine, and most of the pilots have died with cancer of many types. Im fortunate, I still enjoy good health. I was 18 yrs old then Im 74 now. We were flying RB-57Ds with sniffers on the outer wing to collect air samples by flying through the radioactive clouds.

Sheri Higgins ( Michigan )
My Father Archie Higgins was there also He passed in Dec 2012, He would talk about when he was there and how he held his hand up when this happened and how he could see right thru his hand like a xray also. I still have the Eniwetok coat( which my Daughter in the US NAVY has now) that he had gotten when he was there..Dad suffered from Parkinsons disease Diagnosed when he was 46 but vividly remembered his time there. If anyone served there with my Dad I would love to hear from you..... He also somehow got a coconut mailed home from there also. and To this day I do not know where that went.

ken masser ( prescott az. )
I was stationed on eniwetok 57&58 I played on the army operation team we won 3 championships and still have the trophes. i swam every evening around the shark net, inside. I would like to hear frome any one who was stationed there. Thanks

rick shea ( california )
they say that we werent very close but we were hunched in rows in trenches alongside the runway and when a test bomb went off if you opened your eyes, you could see the rib structure of the man in front of you (just like an x-ray). then one day we watched two planes take off but the first one was having trouble getting off the ground. It got to the end of the runway and dropped out of sight. after a while we saw it come back up. the pilot radioed for the other plane to take off in the night because it was too heavy with the fuel - that they had their windshield wipers on before they finally got airborne.

Cathy White ( Oregon )
Anyone remember a ironworker by the name of Clytis (Clete or Cecil)White who worked building towers I think. Tall 64 and thin.

Paul Scavone ( queens ny )
Was on the Eniwetok Dec 57 to Aug 58. 1253rd aacs sqdn worked in supply. Nick named shorty

Thomas F, Simms ( Lakewood.Colorado )
I was aboard The USS Badoeng Strait air craft ship during the H Bomb testing in 1956. During the 6 Months we set off 15 H. Bombs. It was very interesting to see this process. I was cleaning the Helicopters after they got back aboard the ship after getting things from the Bombing.It is great to remember the things that went on in that time. Tom Simms

LaVance H. Simmons ( Lumberton,NC )
I was on Eniwetok Jan. 1951 to May 1951 with Task Force 3.4.2 3205 Drone Squadron. I was an Electronic Tech. on a B-17 Mother Plane that flew B-17 Drone through Atomic clouds to obtain samples for the AEC. I am 84 years old and so far have not developed any type cancer. I do have the amount of radiation that my instrument recorded during the four flights. The AEC sent it a few years ago-after a national TV message for all Atomic Veterans to call a #. Each crew had an AEC Officer aboard--we all wore monitors and were collected by him at flights end. If the number was too high, to the showers and scrub until the radiation number was acceptable.

elizabeth ( massachusettes )
I am looking for anyone who may have know a holmes and narver employee named George Summers who was there 1951 and 1952. He was scottish. He worked on the island in some capacaity. He and his working partner were both dead by september 1952. Any info would be helpful. chershere@att.net

elizabeth sauter ( boston ma )
would like to speak with anyone who may have been on the island in 1951 and 52 during greenhouse and after who may have known my grandfather George Summers he worked for holmes and narver and was Scottish. Both he and a partner he worked with on the island died rapidly in 1952 please email me if anyone has any details chershere@att.net

Cher Sauter ( United States )
If anyone who was there in 1951 52 can contact me i would appreciate it My grandfather was there and became suddenly very ill and passed away in sept 52 at age 46 please contact me chershere@att.net

John mitchell ( islesboro, maine )
I participated in operation redwing on Eniwetok during most of 1956, as a communications specialist. During that time I witnessed 17 nuclear destinations, some at very close proximity. Off duty time was spent at Swimmer s Tavern, the Starlight and Terrace movie theaters, pingpong at the PX. After the shot period started we were not allowed to swim in the lagoon, it was so contaminated. I have several health issues which are likely as a result of the experience, but have not been able to convince the VA...not the finest hour for the DOD...a very ill advised experiment that impacted the lives of many in a very negative way.

patrick Simoniello ( Bethpage NY )
I was there with the 49th Air Rescue squadron in 1956 for all 17 detonations 7 months. Ive had some problems over the years which I attribute to the Radiation but I feel lucky to still be alive and fairly healthy after all these years.

Lary Harvey ( Rome,Ga )
I was a loadmaster on C-97S stationed at Travis AFB Calif. I was on the crews of two missions it the rock in 1958, I HAVE HAD PROSTATE CANCER AND NHL, which is in remission, and have been told that I have a ligit claim for being exposed to radiation from these test. If anyone knows that this is true please e-mail me. Thanks Larry Harvey

Dennis Frazier ( California )
Thomas F simms .... My dad was also on the uss Badoeng at the same time his name is Gary Frazier did you know him ? If so contact me please dlfrazier@verizon.net thank you ..