You need to login
to edit this page



| | |
| --- | --- |
| | Sikorsky Helicopters - Part IV |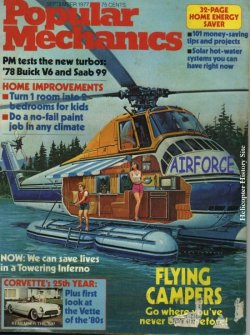 Back to Part III



Aug 26 1970 : S-58T Twin Turbine New turbine civilian version of the S-58. In a 1977 's issue, Popular Mechanics invite us to Go where you've never gone before with a S-58




Aug 27, 1970 : S-67 The first Blackhawk



1971 : S-68 Not built.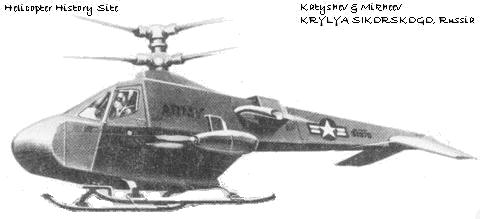 Oct 26, 1972 : Igor Sikorsky dies due a heart attack at the age of 83. His last day in his office at the Stratford plant of Sikorsky Aircraft was the day before



Jul 29, 1973 : S-69 ABC (XH-59)
The ABC (Advancing Blade Concept) was designed to prove the viability of two counter rotating main rotors on a common axis as a means of achieving higher speeds and better agility

Its simple design eliminates the tail rotor for anti-torque and directional control. Rudders in the twin tail are used instead, as in a fixed-wing aircraft
The concept also offers lower operating and maintenance costs. The ABC has been extensively flight tested as a pure helicopter and, with auxiliary propulsion, flown at speeds in excess of 480 km/h
This system had the additional advantage of eliminating noise caused by the tail rotor and its transmission.
XH-59A serial number 73-21942.

Mar 1, 1974 : S-65E Super Stallion (H-53E) Three engine version of the twin turbine H-53A/D



Sikorsky VH-53F Super Stallion Six units ordered for the USAF but with US Navy bureau numbers ( 159123 / 159128 ) for VIP transport by the 89th Military Airlift Wing. These were cancelled before deliveries could take place.



Sikorsky S-71 : Not built, was the Sikorsky entry for the AAH program. The models chosen were the Hughes 77 (as the YAH-64) and the Bell 409 (YAH-63)



Sikorsky S-73 : Not built, was the Sikorsky entry for the HLH program. The model chosen was the Boeing XCH-62


Oct 17, 1974 : S-70 (H-60 Blackhawk)

Oct 12, 1976 : S-72 RSRA

Mar 13, 1977 : S-76A Originally designated Sikorsky S-74 was changed to tie-in with USA bicentennial. Sikorsky used the H-76 Eagle unofficial designation to promote a military version of this model
Sep 1977 : The S-70B wins the US Navy LAMPS III competition ( Light Airborne Multipurpose System)

End, 1978 : US Army received the first UH-60A

Dec 12, 1979 : S-70L SeaHawk (SH-60B) (Former S-70B)
The naval version of the Blackhawk, the SH-60B, designed as an anti submarine, anti surface-ship warfare system capable of operating from frigates and destroyers. Second naval variant is the SH-60F, CV-Helo, as the new aircraft-carrier-borne ASW helicopter, replacement of the S-61 Sea King.


Continue - Part V