1960s Highlights

Bell Huey: Massive intervention in the Vietnam War


Mil Mi-6: First to reach the 300 km/h (1961) See Mil


Kamov Ka-22: Reach 337 km/h on 100 km circuit (Oct 14,1961)


Mil Mi-8 (plus -14/17): World's most produced helicopter design


Sikorsky S-65 : Biggest helicopter of the western world (1964)


Sud-Aviation Super Frelon : Biggest helicopter built in Western Europe (1965) See Aerospatiale


Hughes YOH-6 : Major distance in a straight line for an helicopter: 3.561 Km (April 6/7,1966) See McDonnell Douglas


Sikorsky S-61R : First NON-STOP trans-Atlantic flight by helicopters (1967)


Lockheed XH-51 : Reach 487 km/h (June, 1967)


Mil Mi-12 : Largest helicopter yet flown (1968) Lift 40.204 Kg to 2.255 m (August 9,1969)

Avian 2/180 Gyroplane
:
(Canada)

Canadiar CL-84 Dynavert
Tiltrotor
, 5/7/65

VZLU HC-3
( Czechoslovakia )
In 1962, the next Slechta's design flew. It was a completly rebuilded helicopter based on the HC-2 / 102 with wider range of usage, including a conversion to an attack helicopter.


Zlin XZ-35
Another design group at Moravan Otrokovice designed this light training helicopter. To simplify the design and building they used some components from the HC-102 (main and tail rotor system).
The steel tube tail part was taken from the Bell 47. It used a skid landing gear.

Zlin XZ-135
A XZ-35 with a powerful engine and different nose section. Due high vibration the helicopter recieved a biggest main rotor (diameter 10,00m), the helicopter designation then changed to XZ-135A.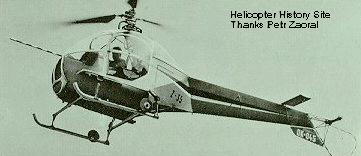 VFW Autogyro H2 & Convertiplane H3
( Germany )

Dornier Do 132
Five-seat tip-driven helicopter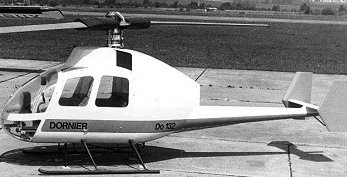 Wagner Skytrac / Aerocar

MBB Bo105

Messerschmitt P408
( Contribution Thomas Mueller )
Not built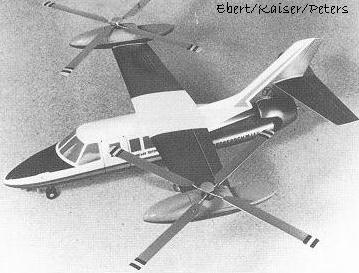 1966/67 configuration
1966/68 configuration

Messerschmitt P2020
A transport project with a payload of 6000 kg or 55 passengers, and a range about 1200 km. Not built (1968 )

Cierva CR.LTH-1
( UK )
Designed by spaniard De la Cierva

Wallis Autogyros WA-116 / 120

Brookland Gyroplane

Gadfly autogyro HDW1

Mc Candless Gyroplane

Silvercraft SH-4
( Italy )

Silvercraft SH-200
Derivate from SH-4, not produced

Kawasaki KH-4
( Japan )

Kharkov Kai-24 autogyro
( USSR )

Hueys in Vietnam: Camp Holloway

Piasecki 16H Pathfinder
( USA )
Two compound experimental helicopters, the 16H-1 first flew in 1962 and the larget 16H-1A flew in 1965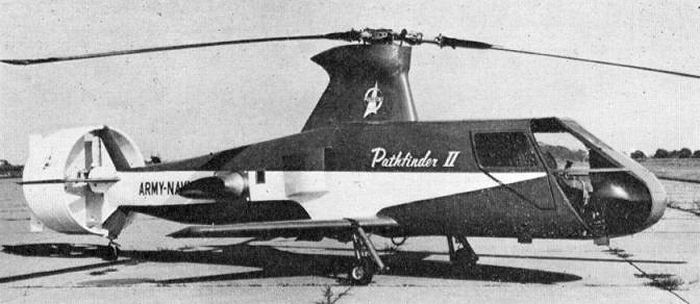 Lockheed CL-475
A rigid rotor concept prototype. Serial number N6940C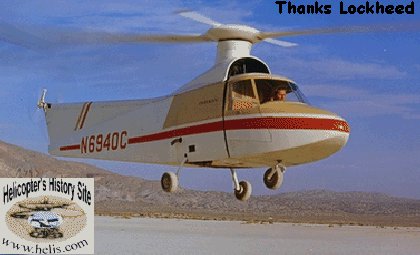 Lockheed Model 186 (XH-51)
On November 26th, 1962, African American inventor, Paul E. Williams patented this helicopter (U.S. patent #3,065,933). It was a compound experimental helicopter and only 3 units were built. ( serial numbers 61-51261,61-51262 & 61-51263 ).
On June 1967 the XH-51 reaches 487 km/h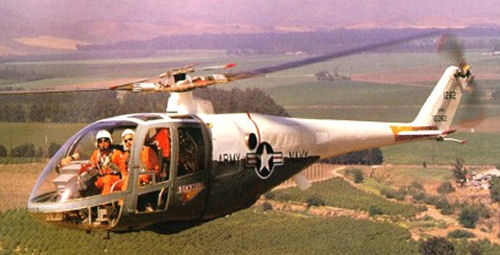 Lockheed Model 286
Five-seat utility commercial helicopter with rigid rotor developed from the XH-51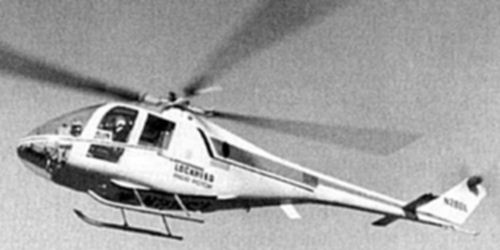 Lockheed CL-840 ( AH-56 Cheyenne )

Air Space Model 18 autogyro

Galaxie G-100

Filper Beta 400

Lift LS-3

Sheutzow Model B

Rotorway Scorpion

Sonel autogyros

Del Mar
: Bruce Del Mar founded this company. He begins with the DH-1 Whirlymite that it made the first flight on June 15, 1960 and was developed as DH-2. They also build the trainers DHT-1 & 2. The final model was the experimental DH-20 that was a twin turbine and twin rotor helo

Gyrodyne QH-50
A remotely piloted vehicle, the Droned Anti-Submarine Helicopter
(DASH)
was the US Navy's sole Anti-Sub answer for the critical 50-75 mile range for close to a decade with over 700 procured.
The Gyrodyne aircraft utilized a co-axial rotor system that was fully tettering so the drone could fit on destroyer hangar deck (2 per ship)
During the Vietnam war, the QH-50 was flown from the USS New Jersey to spot for their gunnery accuracy. The Aircraft utilized night time, real time TV and infrared camera's. This set up allowed spotting without having pilots in a very hazardous environment.
This recon mission capability has not been lost and is in fact being perfected today by
Dornier GmbH
, utilizing 3 QH-50E 's that will be modified for manufacturing and deployment in 2000 on the new German Corvette Class destroyer