The Aerocopter company was founded in 1999 by I.V. Polituchy, A.N. Zapishny, and A.I. Polituchy with the purpose of creating a design office for creating and experimentally producing a light helicopter. After conducting marketing research, it was decided to create a light two-seat helicopter with a piston engine and an airborne weight of 650-700 kg.

The first experimental helicopter was flown on October 12, 2001. This helicopter was used for many ground and factory tests so that constructional elements could be improved and engineering processes for units and parts could be worked through. The second AK1-3 was flown in July 2003.

For ground tests the design office specialists have developed and created a special stand which can be used to model some flight configurations and experimentally determine the necessary parameters.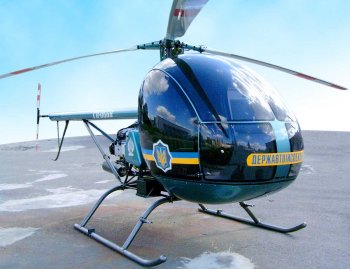 In designing and building the first helicopters, the task was being solved of recruiting professionals of all levels for the office, equipping the office with computing machinery and software. In designing the helicopter, modern programming SARP complexes and Auto CAD, NASTRAN, Mechanical Desktop 4, Fluent, Xfoil integrated packages were used, as well as mathematical models worked out by the office staff using modern numerical methods. The helicopter was designed according to AP 27 Normal Category Rotary Wing Flight Suitability Norms.
The Aerokopter AK1-3 is a light helicopter, which can be used for a wide range of practical purposes:

monitoring facilities and territories;

search missions;

geological exploration, aerial photography;

pilot technique learning and air crew training;

aerial chemical work;

business and pleasure flights;

participating in aerial sports competitions.
A large scope of theoretical and experimental research was done due to Aerocopter's close cooperation with National Aerospace University Named after N.Y. Zhukovskiy "KAI", the National Academy of Ukraine, and other scientific organizations. Thus, for example, rotor and anti-torque rotor blades, as well as other constructional elements, were tested for static and dynamic strength.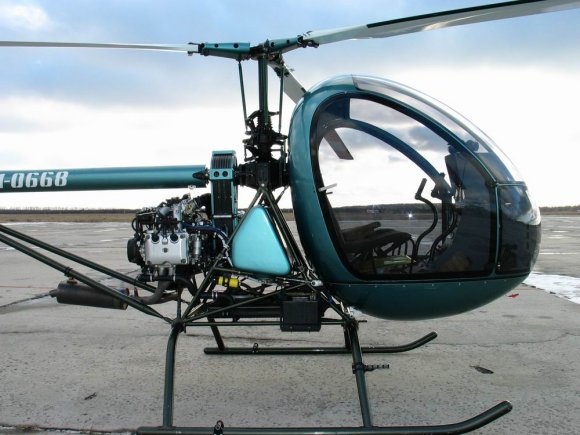 To ensure the reliability of the most responsible units, a close cooperation with the Progress Design Office Named after A.G. Ivchenko, the state-run enterprise PO UMZ Named after A.M. Makarov was established for producing transmission parts, propulsion reduction gear parts.
For pilot production, the Aerocopter factories are equipped with the necessary machinery and manufacturing equipment. The overall square of the company's workshops and areas exceeds 1200 m 2, making it possible to produce more than 65% of listed componentry, including the main and anti-torque rotors' blades from composite materials, and assemble the helicopter.
As of 2005, the Aerocopter Design Office is running certification tests of the AK 1-3 according to the APU-21 requirements for receiving the type certificate.