c/n 285
Year 1983 to 2007
Helicopter Westland Lynx AH1 Serial 285 Register ZD276 used by Mayhem Paintball ,Everett Aero ,Army Air Corps AAC (British Army). Built 1983. Aircraft history and location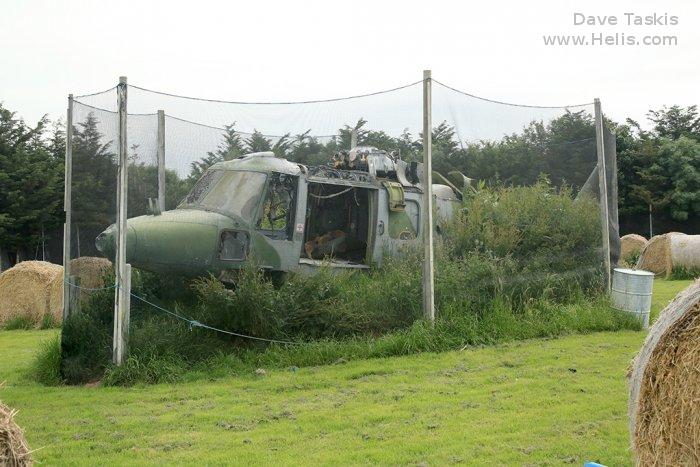 ZD276

Army Air Corps
1983-05-12
AAC d/d 12may83 AH1 type
conv AH7
w/o 18mar07 Mayhem Paintball Range
652 Sq
661 Sq
656 Sq
671 Sq
655 Sq 655 Sq
2007-03-18
Accident 18 Mar 2007 crashed to SW of Crossmaglen NI, while with 655 Sq and snapped off tail. 655 Sq Operation Banner
2008

A

EGDY
Dump Yeovilton dump by
Everett Aero
2008

B

Abbey Oaks
to Everett Aero . At some point, a Gazelle (unknown) tail unit was mated with the main fuselage.
Mayhem Paintball
2009-07

C

Patch Park
Paintball to Mayhem Paintball Essex by Jul 2009
2018-06-07

C

Patch Park
Paintball at Mayhem Paintball, Abridge with Gazelle tail and fenestron section.