Helicopter Westland Lynx AH1 Serial 285 Register ZD276 used by Mayhem Paintball ,Everett Aero ,Army Air Corps AAC (British Army). Built 1983. Aircraft history and location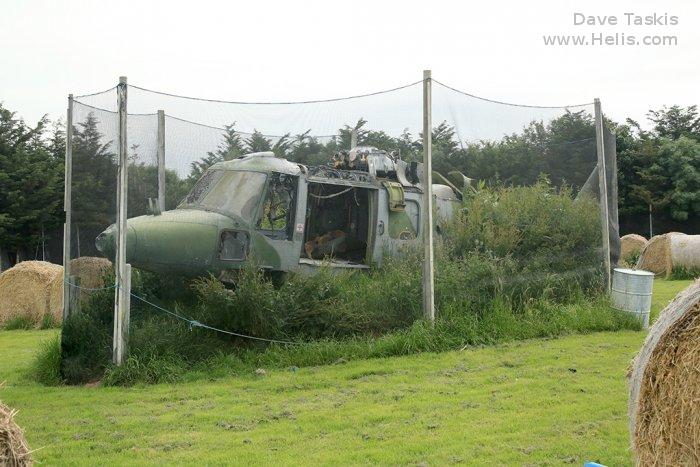 ZD276

1983-05-12
AAC d/d 12may83 AH1 type
conv AH7
w/o 18mar07 Mayhem Paintball Range
652 Sq
661 Sq
656 Sq
671 Sq
655 Sq 655 Sq
2007-03-18

Accident

18 Mar 2007 crashed to SW of Crossmaglen NI, while with 655 Sq and snapped off tail. 655 Sq Operation Banner
2008

A

EGDY

Dump

Yeovilton dump by
2008

B

Abbey Oaks
to Everett Aero . At some point, a Gazelle (unknown) tail unit was mated with the main fuselage.
2009-07

C

Patch Park

Paintball

to Mayhem Paintball Essex by Jul 2009
2018-06-07

C

Patch Park

Paintball

at Mayhem Paintball, Abridge with Gazelle tail and fenestron section.