Helicopter Sikorsky CH-3B Serial 61-161 Register N1048Y 62-12576 used by Croman Corp ,US Air Force USAF. Built 1962. Aircraft history and location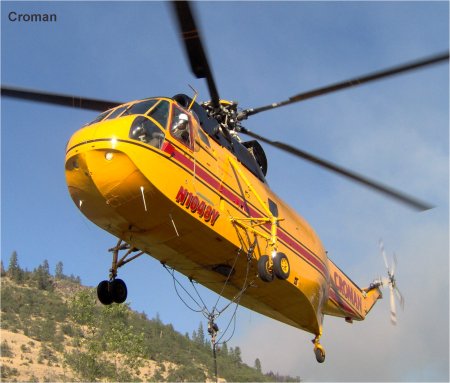 62-12576

US Air Force
1974-12-13
Sikorsky S-61A, c/n 61-161, ff?
del USAF as CH-3B 62-12576 unk
xfer 551st EWCW Otis AFB, MA, 62-63
xfer Tyndall AFB, FL unk
xfer 6594th Test Gp, Hickam AFB, HI, 69-71
stor MASDC, DM AFB, AZ as HH0007 13Dec74
sold Croman Corp as N1048Y, unk
pres Allied Air Force, Allentown, PA. AMARG



N1048Y

Croman Corp
Croman d/d 1987
ex 62-12576
2004 preserved Allentown, Queen City Municipal, Pennsylvania
2018-11
Nov18 S-61A type, flies on wild land firefighting and logging operations.