c/n 6136
Year 1985 to 2007
Helicopter Aerospatiale SA365N Dauphin 2 Serial 6136 Register TF-SIF used by Landhelgisgæsla Íslands (Icelandic Coast Guard). Built 1985. Aircraft history and location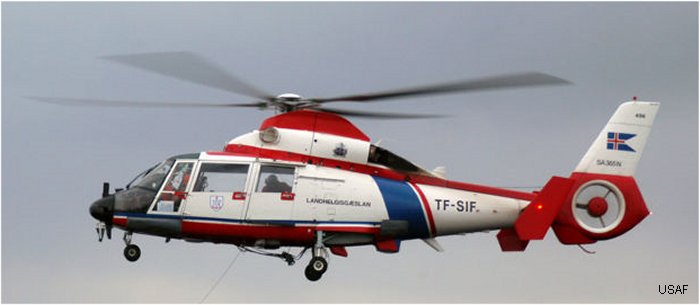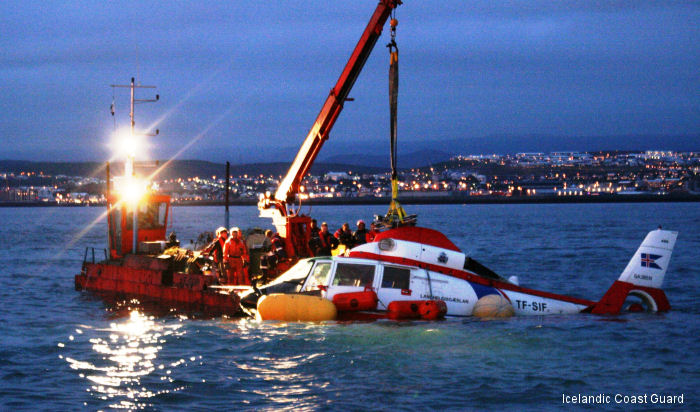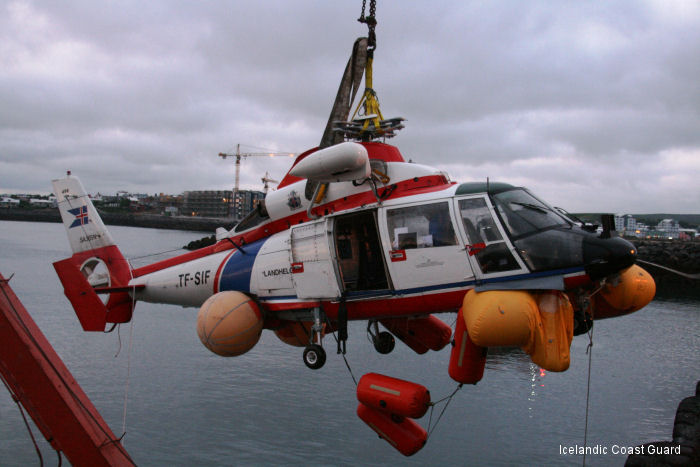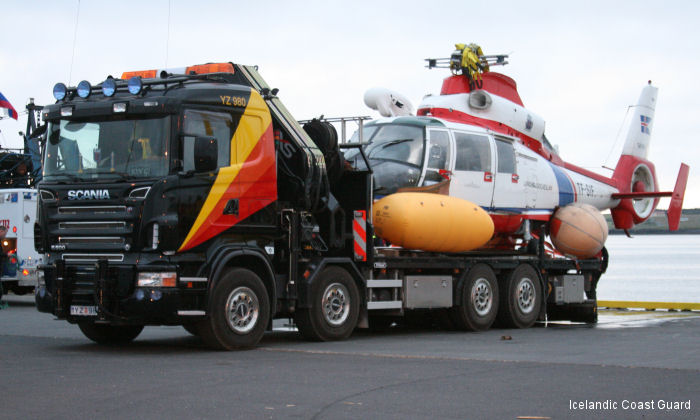 For TF-SIF see also:
1983 sa365n c/n 6091





TF-SIF

Landhelgisgæsla Íslands
Coast Guard Aug85-Jul07, test serial F-WYMM
w/o 16jul07 (bot) being recovered




After a long and successful service with the Icelandic Coast Guard this aircraft was sadly lost on July 16, 2007, when its crew was forced to ditch the aircraft after the starboard engine lost power during a training hover. The crew successfully ditched the aircraft and deployed floats to keep the aircraft floating. After evacuating the aircraft, the crew noticed that the front floats were rubbing against the pitot antennas (pitot tubes). A few minutes later, the forward most chamber of the right front float deflated. The aircraft started to tilt and finally rolled to the right and capsized, approximately 18 minutes after ditching. Crew escaped unhurt. From the year 2000, TF-SIF completed 365 missions, rescued 225 and flew 440 hours during search and rescue missions.