Helicopter Westland Lynx HAS2 Serial 026 Register XZ238 used by Fleet Air Arm RN (Royal Navy). Built 1977. Aircraft history and location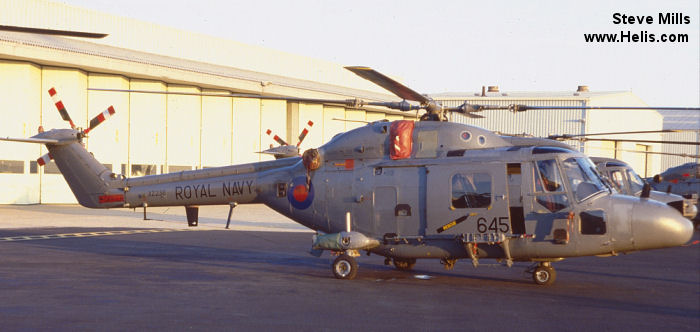 XZ238

Fleet Air Arm
1978-11

A

EGDY
Nov78 HAS.2 type 829 Sqn /NC-345 at RNAS Yeovilton HMS Newcastle Flt 829 NAS
1987-08-04

B

EGDP
04 as HAS3 type 702 Sqn /645 at RNAS Portland 702 NAS




Westland Lynx HAS3SICE 2007 HAS.3S(ICE) type 815Sqn /EE-434 HMS Endurance (A171)
2008-10

C

Mare Harbour
BAS Support Oct 2008: despatched by Antonov from RAF Brize Norton to RAF Mount Pleasant to join HMS Endurance in the South Atlantic.
-
2016-07-20
20jul16 on the back of a lowloader stripped to its airframe in the car park of West Ham United football club.