c/n 61-051
Year 1961 to 1981
Helicopter Sikorsky HSS-2 Sea King Serial 61-051 Register 148979 used by US Navy USN (United States Naval Aviation). Built 1961. Aircraft history and location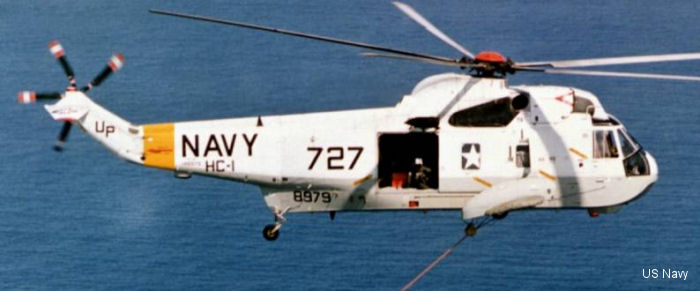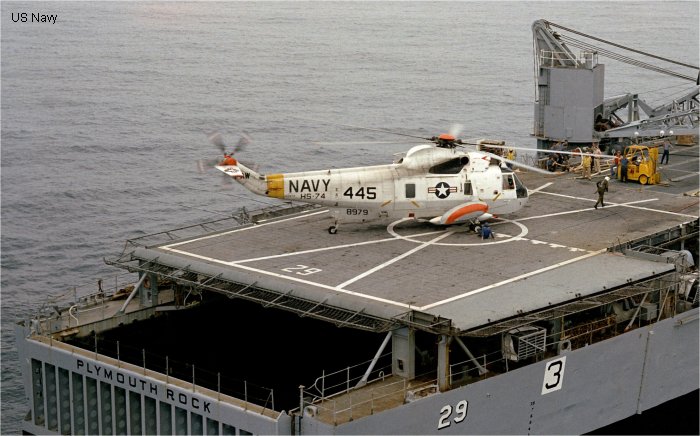 148979

US Navy

Sikorsky SH-3G Sea King USN
conv SH-3G
as HC-1 /UP-727 HC-1


HC-1 /UP-727, when disbanded all helos went to HS-74 HC-1
on amphibious transport dock USS Plymouth Rock (LSD-29) as HS-74 /AW-455 unknown date ( wrongly reported as 1988 due LSD-29 decom in 1983 ) HS-74


1981-04-27
w/o 27apr81 with HC-1 Det 2 HC-1
crashed on a small island in the pacific during a radiological survey of bikini atoll. Hi speed shaft bolts failed causing fire in flight. Crew survived !!! Ask Lt. Hall....