Helicopter Sikorsky VH-3D Sea King Serial 61-734 Register 159360 used by US Marine Corps USMC. Aircraft history and location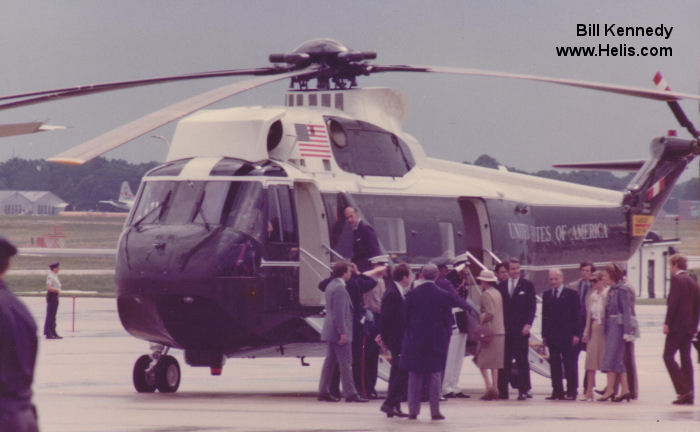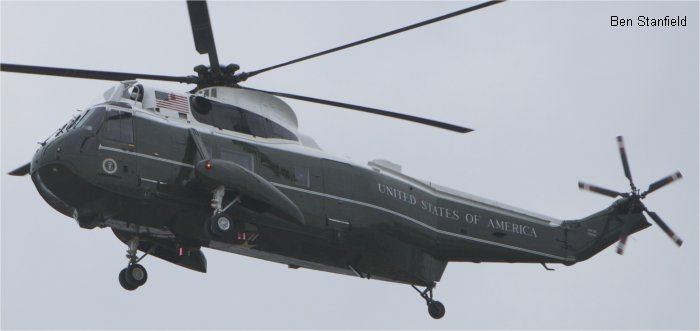 159360

US Marine Corps
USMC, HMX-1 presidential transport HMX-1
1976-05-17

A

KADW
at Andrews AFB with French President Valery Giscard dEstaing and wife soon after arrived on the Concorde. Flew around Washington for sight seeing for about 45 Minutes and then landed at the Reflecting Pool near the Washington Monument where he received a 21 gun salute with field guns by the Army. In those days most foreign dignitary were not landed at the White House


1995-11
Nov95 in United Kingdom for visit President Bill Clinton
Jun07 in Poland for visit President George W. Bush
2009-01-18
during President Obama Inauguration


2018-09-06
White House garden, lifting President Trump
2019-05-28

B

EGML
Overflight flying southbound over Hornchurch in company with 159350 & 159356.