Helicopter Sikorsky S-58C Serial 58-432 Register N58MS N81TA N8399 F-BNON F-OBON OO-SHO used by Heli-Crane ,SABENA (Societe Anonyme Belge d Exploitation de la Navigation Aerienne). Built 1957. Aircraft history and location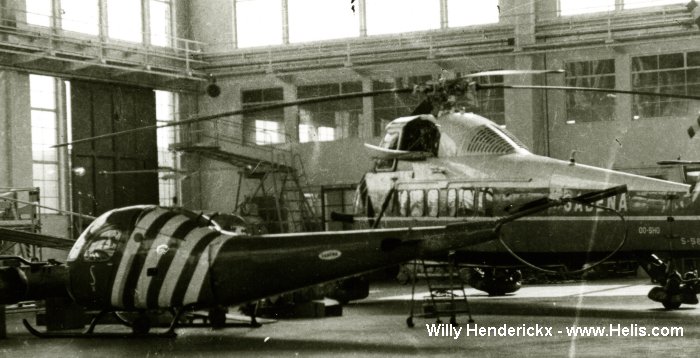 OO-SHO

SABENA
1957-12-11
Sikorsky S-58C, c/n 58-432, ff?
del Sabena as OO-SHO, 11Dec57
soc 1960
1958 at Brussels with Bell 47 OO-SHW





F-OBON

-
1960-04-20
sold Compagnie Gyrafrique, as F-OBON, 20Apr60



F-BNON

-
1966-04
sold Gyrafrance as F-BNON, Apr66




N8399

-
1972-07
sold City Electric (US) as N8399, unk
sold Imperial Airways as N8399, Jul72
soc by Jan76.
August 1969 appears in film footage of Woodstock Music Festival ferrying musicians to perform at the concert Woodstock (1970)



N81TA

Heli-Crane
1976-01
sold Trans Alaska Helicopter as N81TA, by Jan76
sold Heli-Crane as N81TA, unk
status unk.



N58MS

-
1979-12
sold M. H. Schaffer as N58MS, Dec79
NTSB: "16Jan80: Point Bonita CA. Damage - substantial. Engine failure."