Helicopter Westland Wessex Mk.60 Serial wa740 Register G-AZBY 5N-ALR used by Bristow Helicopters Nigeria Bristow. Aircraft history and location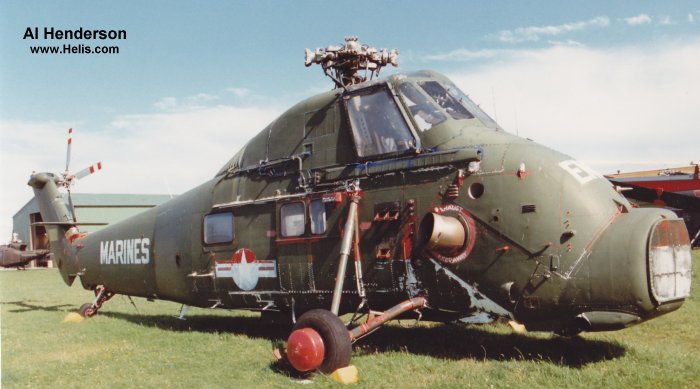 G-AZBY

Bristow
Westland Wessex Mk. 60, (c/n: WA740), was first delivered to Bristow Helicopters Ltd. in England as G-AZBY and was briefy 5N-ALR in Nigeria. It's career highlight came as a movie prop in Stanley Kubricks's 1987 Vietnam film "Full Metal Jacket" where it was painted as USMC s/n: EM16. It's now in New Zealand where up to 2006, it adorned a local liquor store carpark as a promotional item, Christchurch, New Zealand, 2003.
1993-07-24
G-17-5
24jul93 preserved at International Helicopter Museum (IHM), Weston-Super-Mare with fake US Marines markings





5N-ALR

Bristow Helicopters Nigeria
xfer Bristow Nigeria as 5N-ALR, unk
rtnd Bristow UK, as G-AZBY, unk.



G-AZBY

-
obtained by the Ferrymead Aeronautical Society at Ferrymead Heritage Park, Christchurch, New Zealand. As of Aug.2011 awaiting the building of a facility to house the other helicopters owned by the society.