Helicopter Westland Wessex Mk.60 Serial wa739 Register 9G-DAN G-AYNC VH-SJD used by Bristow Bristow Australia. Built 1970. Aircraft history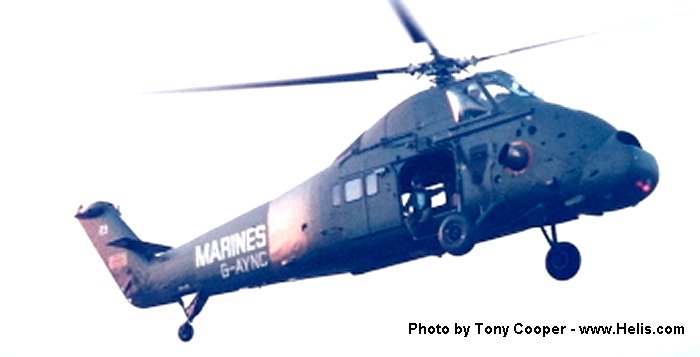 ID
New Layout

G-AYNC


Bristow
Wessex Mk.60, c/n WA739, delivered to Bristow Helicopters Ltd. in England as G-AYNC.

VH-SJD


Bristow Australia
xfer Bristow Australia as VH-SJD, unk
rtnd Bristow Helicopters, UK as G-ANYC, unk.

9G-DAN



Full Metal Jacket (1987)
Built 1970/71 as Wessex 60 Srs 1, reg to Bristow 30 Nov 1970 as G-AYNC, to VH-SJD on Bristow contract in Australia for Woodside Petroleum at Karratha Apr 1971, returned to G-AYNC Oct 1981, to G-17-1 1982, to G-AYNC Jun 1983, to Ghana as 9G-DAN Aug 1983. Returned to UK. Painted as US Marines airframe for use in film Full Metal Jacket (1987) as a flying example. Preserved, believed in UK restored as 9G-DAN.