Helicopter Westland Wessex HAS.1 Serial wa 83 Register XP150 used by Fleet Air Arm RN (Royal Navy). Built 1962. Aircraft history and location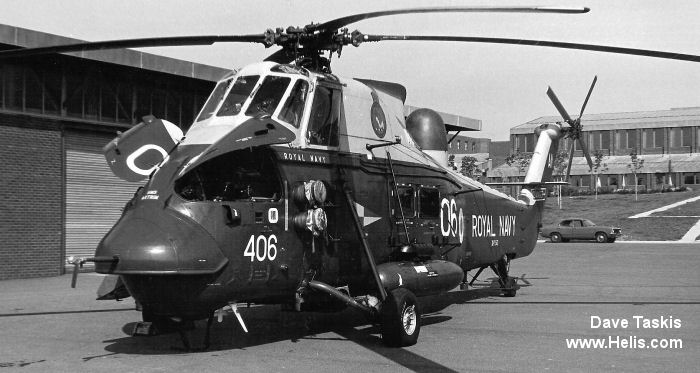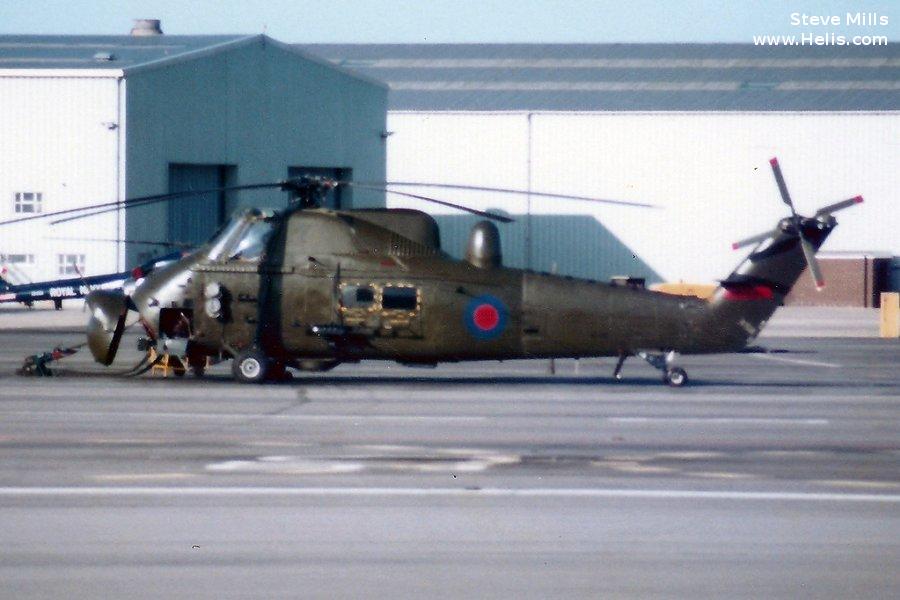 XP150

1962-10-05
RN Wessex HAS.1 d/d 05oct62
conv HAS.3
to Moreton-in-Marsh Fire Training College
706Sq/506-CU by Mar 1964, 706Sq/576-CU by Dec 1965, to Yeovil by May 1966 for conv HAS.3 706 NAS

Westland Wessex HAS.3 814Sq/273-V by Mar 1968, 814Sq/273-H by 1969, 737 Sq Kent Flt/401-KE by Oct 1972 still Aug 1973, 737 Sq Antrim Flt/406-AN by Aug 1978 still May 1979. 737 NAS
1978

A

HMS Raleigh
25aug78 as 737 NAS /406-AN with Fishery Protection pennant at HMS Raleigh. She was temporarily based at HMS Raleigh for Plymouth Navy Days (26-28 Aug). 737 NAS



1979-07-22
22jul79 coded 606-AN with HMS Antrim
737Sq HQ Flt uncoded by Mar 1982 until Dec 1982, 737 Sq Antrim Flt/406-AN by Jan 1984. To Lee-on-Solent by Aug 1984, left by Mar 1993. 737 NAS
1983-02-02
at RNAS Portland painted green for operations in Northern Ireland




-

1993-04

B

Moreton-in-Marsh

G I Airframe

G.I. National Fire College Moreton-in-Marsh by Apr 1993, on northern perimeter track, still there as /LS Jun 2006.