Helicopter Eurocopter AS365N2 Dauphin 2 Serial 6526 Register 5Y-EXJ PK-TSC ST-MSC PH-FMA 090 used by Everett Aviation ltd ,Indonesia Air Transport IAT ,Fuerza Aerea Uruguaya FAU (Uruguayan Air Force). Built 1997. Aircraft history and location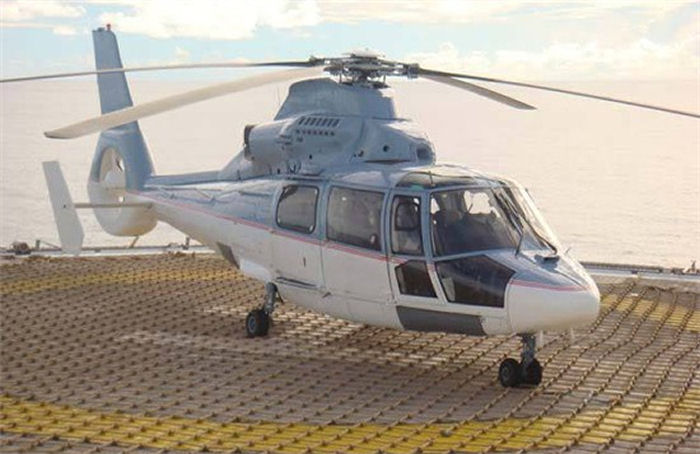 090

Fuerza Aerea Uruguaya
FAU CX-BTE, test serial F-WQDK
2005 sold to buy 2 Bell 212s



PH-FMA

-
Apr05 Capital Aviation Services BV, Netherlands
2006 lsd to ST-MSC
Oct07 as PH-FMA again
Mar08 to PK-TSC



ST-MSC

-
2006 Sudan lsd, rtn to PH-FMA



PK-TSC

Indonesia Air Transport
2009 PT Indonesia Air Transport (PT.IAT)



5Y-EXJ

Everett Aviation ltd
Everett Aviation Tanzania
2015-04
Apr15 for sale
Offshore Equipped Helicopter With Hoist And Excellent Time Remaining On The Components And Engines.