Helicopter Sikorsky H-34A Choctaw Serial 58-389 Register XJ083 54-3034 used by US Army Aviation Army. Built 1956. Aircraft history and location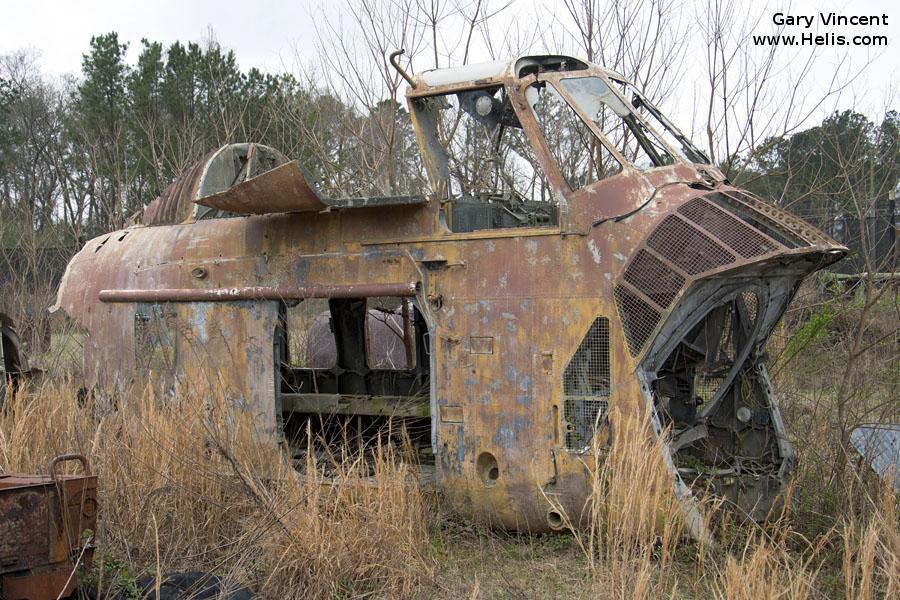 54-3034

US Army Aviation
1956-11-27

Sikorsky CH-34C Choctaw del US ARMY as H-34A, 54-3034, 27Nov56
to H-34C by Jan62
soc Atlanta Government Depot, GA, Feb71
xfer Alabama National Guard, Mar71, soc Apr72
wfu & xfer MASDC as XJ083, 01May72
soc 03Oct78, 3484.5 TTH.



XJ083

-
1978-10-03
sold DMI Aviation as XJ083, 03Oct78
noted DMI Aviation yard: 28Aug00
last reported 05Jul01.
2019-03-03
in the On Target Paintball field in Macon, GA.