Helicopter Sikorsky H-34A Choctaw Serial 58-439 Register 55-4478 N62251 used by US Army Aviation. Built 1957. Aircraft history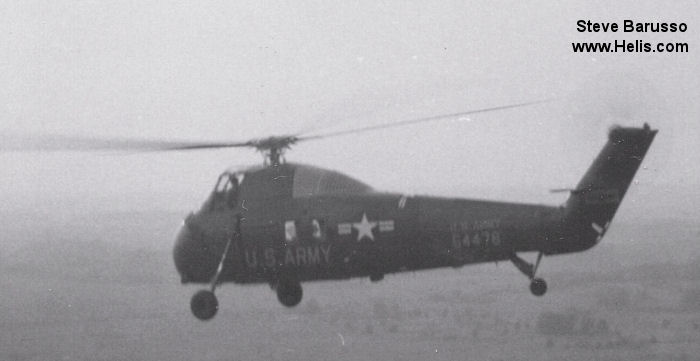 ID

55-4478


US Army Aviation
Sikorsky CH-34C Choctaw
del US ARMY as H-34A, 55-4478, 08Jan57
to H-34C by Jan62
soc Atlanta Government Depot, GA, Sep71
xfer Mississippi National Guard, Oct71-Apr74

55-4478


US Army Aviation
US Army
1957 with the 101st Aviation Co at Ft. Campbell, KY

N62251



Sikorsky S-58T
xfer Greatview Helicopters as S-58J, N62251, unk
NTSB: "6Jan77: Alameda CA. Damage - substantial. Engine failure."
xfer Helitech as N62251, 26Jul79
FAA reports status: "Undel Tri."