Helicopter Piasecki 16H-1 Pathfinder Serial 1 Register N616H. Built 1962. Aircraft history and location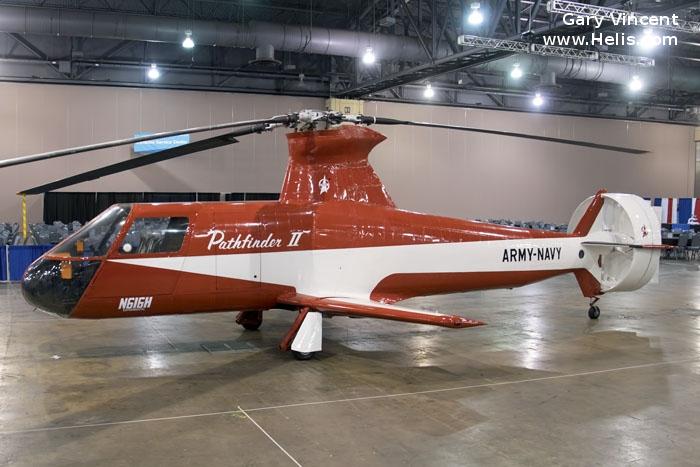 N616H

-
1962-02-21
Piasecki 16H-1 Pathfinder, cn 1, ff: 21Feb62
reg Piasecki Aircraft Corp as N616H, 1962
modified into 16H-1A Pathfinder II, ff: 15Nov65.
14may19 in the Pennsylvania Convention Center, Philadelphia, PA for the Vertical Flight Societys Forum 75.