Helicopter Westland Lynx HAS2 Serial 084 Register XZ250 used by Fleet Air Arm RN (Royal Navy). Built 1978. Aircraft history and location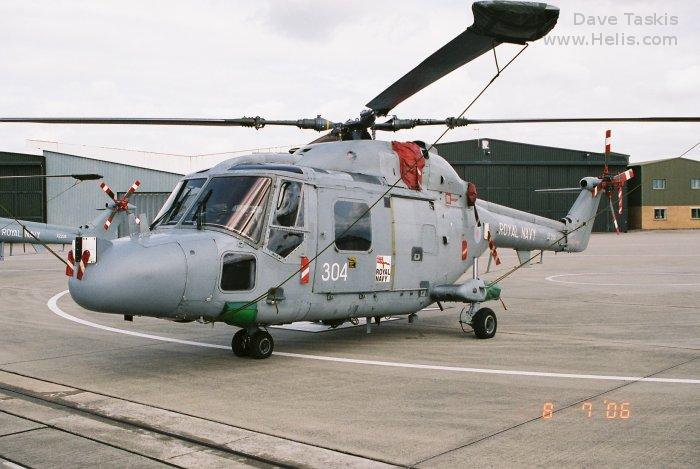 XZ250

Fleet Air Arm
Nov78 as 702Sqn /MN-424 at Yeovilton 702 NAS
1979-04
336-CV
assigned to 212 Coventry Flt, until c Jan 1980. 815 NAS
815Sq Avenger Flt, embarked for West Indies deployment, 23 Nov 1981
1986-07-26
26jul86 as 702Sqn /648 at Yeovilton Airshow 702 NAS
1998-10-21
360-MC

A

EGOY
Manchester Flt, noted visiting RAE West Freugh 815 NAS
2004 HAS.3S type 815Sqn /304 815 NAS
2006-07-08

B

EGDY
Yeovilton Air Day 2006 815 NAS / 304 on the squadron apron at Yeovilton Air Day 815 NAS



2009-09-18

C

GBSUN
Wearside 702 NAS/631 embarked HMS Ocean Sep 2009 during 4 day visit to Sunderland
2013-03

D

EGDP
Marina gate guard Blackcats livery as /426. Gate guardian at Portland Marina
2015-02-23

D

EGDP
Gate Guardian installed as Gate Guardian at Portland on 23 Feb 2015. In Black Cats livery, marked HMS Osprey/426.