Helicopter Robinson R22 Beta Serial 0908 Register G-BXUC OY-HFB used by Rise Helicopters. Built 1988. Aircraft history and location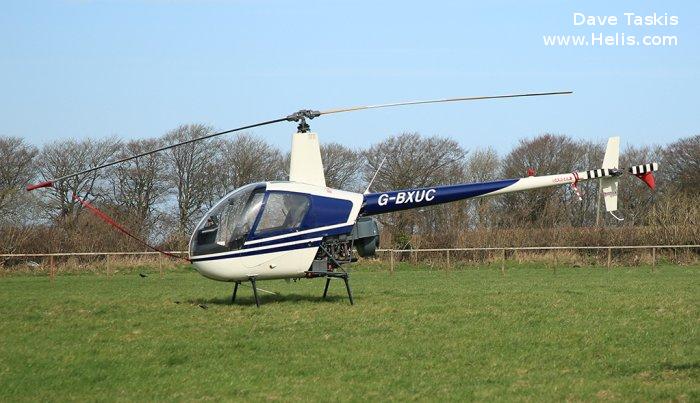 OY-HFB

-

toward G-BXUC



G-BXUC

Mar 1998 Initially registered to private owner in Teesside
Feb 2000 to Multiflight Ltd
Jun 2001 to Hield Aviation, Leeds
Jun 2003 to EBG Helicopters, Redhill
Jun 2005 to Rise Helicopters Ltd, Gloucester
2005-06
from jun05 ex OY-HFB
2010-05-28

A

EGBJ
Rise Helicopters at Staverton
2019-03-09

B

Higher Purtington
at Higher Purtington Historic Helicopters Open Day 2019



2023-04-13
noted heading E over Sittingbourne.