c/n 58-730
Year 1957 to 1990 Scr 1995
Helicopter Sikorsky HUS-1 / UH-34D Seahorse Serial 58-730 Register N94495 145731 used by US Marine Corps USMC. Built 1957. Aircraft history and location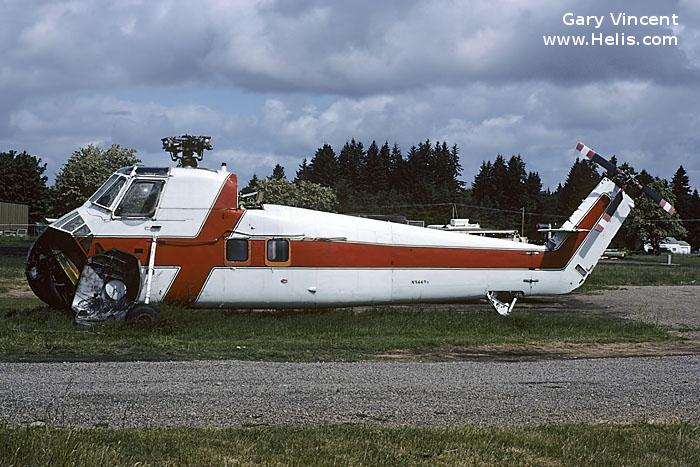 145731

US Marine Corps
1957-12-03
Sikorsky HUS-1, cn 58-730, ff:?
del USMC as HUS-1, 145731, 03Dec57
soc as UH-34D, 7L-731, MASDC Tucson, AZ, 31Dec70




N94495

-
1982-11
xfer Pacific Crown Aviation as N94495, unk
xfer Donald D Hunt, Nov82
xfer Southwind Helicopter, unk
xfer Wilsons Hatchery & Poultry Farms, Aug84
xfer Alaska Skycranes, Jan89, soc 12Apr95.
NTSB: "21May90: Juneau AK. Destroyed in crash."
[Also reported as the aircraft at the Reynolds Museum in Canada, but aircraft there is V-legged.]
1987-06

A

KOLM
wreck in open storage at Olympia Regional Airport in Washington state.