Helicopter Aerospatiale SA341C Gazelle HT.2 Serial 1923 Register G-CBGZ ZB646 used by Fleet Air Arm RN (Royal Navy). Built 1982. Aircraft history and location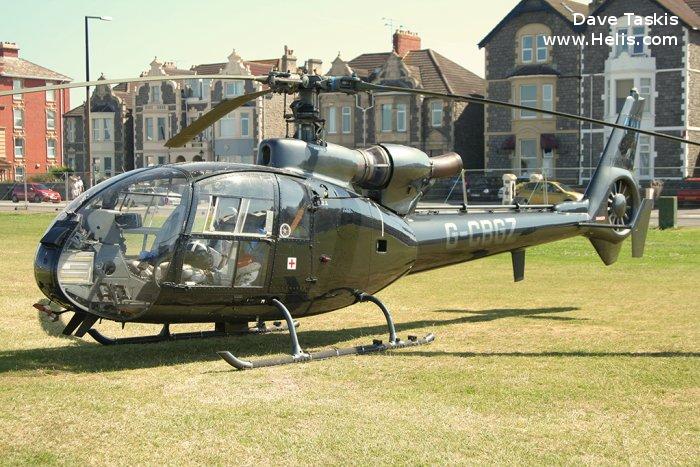 ZB646

RN Gazelle HT.2 built by Westland
1996 705sqd/CU-59 shark team
to civ G-CBGZ
1993

A

LFML

Trials

to Marignane to assist Eurocopter with yaw divergence trials, after a number of accidents, allegedly caused by the Fenestron tail blades stalling when in a left hand turn.



G-CBGZ

oct01

-
ex ZB646
2008-07-27

B

Weston Beach Gardens

Helidays 2008

at Weston-Super-Mare Helidays 2008



2014-09-21

C

EGBR
noted at Breighton.
2017-04-08

D

EGVP

Gazelle 50th Anniversary

noted at Gazelle Fly-in at Middle Wallop
2017-09

E

GBTOR
noted at Livermead House.