Helicopter Bristol Sycamore 4 Serial 13387 Register G-HAPR XG547 used by Royal Air Force. Built 1956. Aircraft history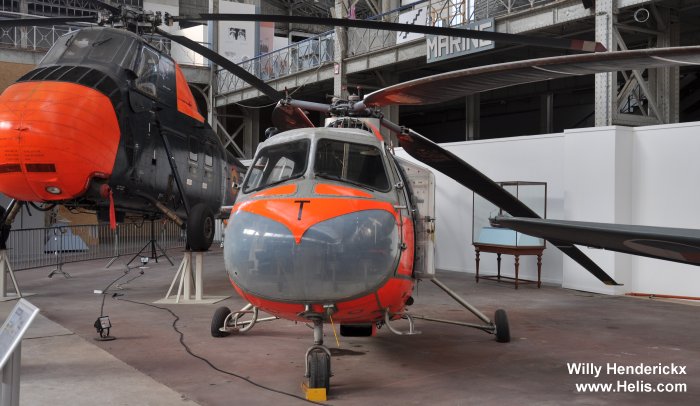 ID
New Layout

XG547


Royal Air Force
Built at Weston-super-Mare as HR.14. 284 Sq / 5 by Nov 1956
CFS/S-T, to 8010M
To 5MU Kemble, as G I Airframe 8010M by 1973
To G-HAPR Jun 1978.

XG547


Royal Air Force
Parc du Cinquantenaire ( 2008 )
RAF Sycamore HR.14
11sep10 preserved at Musee Royal de l Armee et d Histoire Militaire, Brussels

G-HAPR



Weston-super-Mare Exhibit ( mar-78 )
To British Rotorcraft Museum by Mar 1978 as XG547/S-T, still there Jun 1979
Reg. cancelled Jun 2008
To Brussels, Feb 2008.