Helicopter Aerospatiale AS355F Ecureuil 2 Serial 5215 Register PH-HVH ZS-HMF used by Marine Luchtvaartdienst (Royal Netherlands Navy) ,Heli Holland ,Botswana Defence Force BDF. Built 1982. Aircraft history and location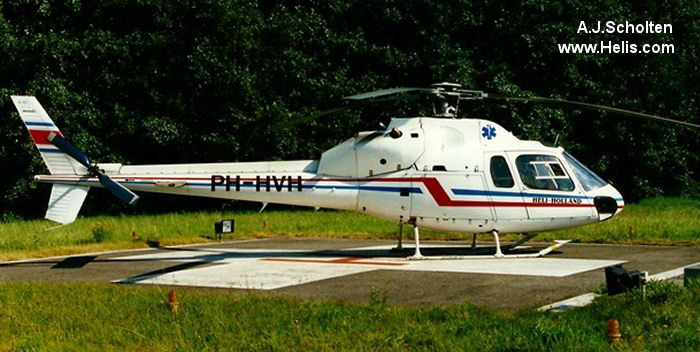 For ZS-HMF see also:
2010 aw119ke c/n 14762





ZS-HMF

Botswana Defence Force
BDF, to Bophuthatswana as h5-?



PH-HVH

Heli Holland
1997-08-18

A

SKB Hospital

Aerospatiale AS355F1 Ecureuil 2 Heli-Holland, conv to AS.355F-1
at SKB-Hospital, Winterswijk, Netherlands


Marine Luchtvaartdienst
2005

B

TNCC
Coast Guard type:AS355F1 TwinStar
from operator Heli Holland, flying for Marine Luchtvaartdienst from Hato, Curacao.