Helicopter Westland Lynx AH9 Serial 353 Register ZG914 used by Everett Aero ,Army Air Corps AAC (British Army). Built 1991. Aircraft history and location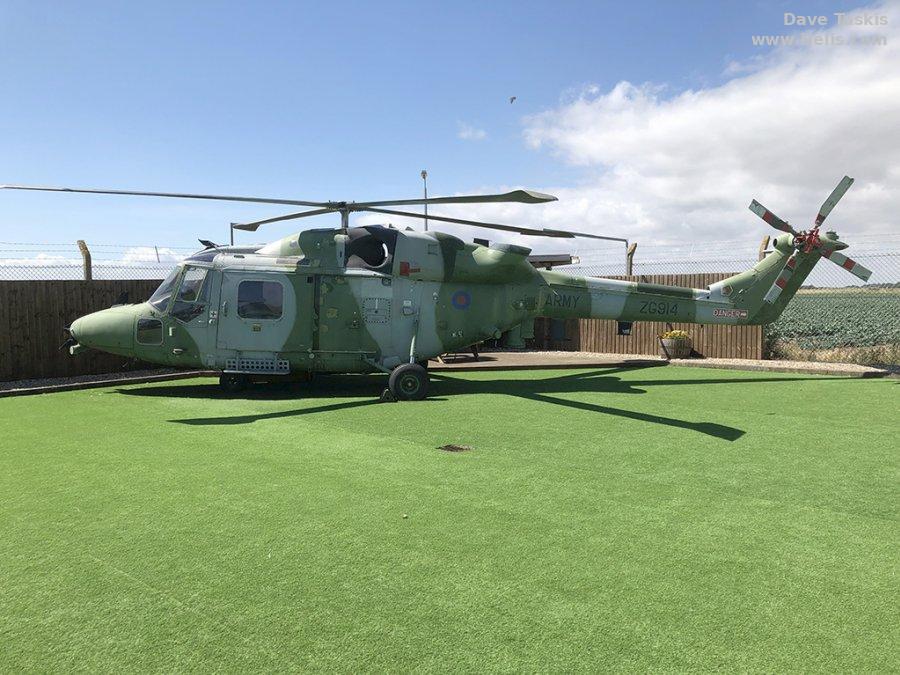 ZG914

1999-07

A

EGUW

653 Sq

653 Sq, 3 REGT during Jul 1999 653 Squadron

AgustaWestland Lynx AH9A AAC
conv AH9A type
2018-04

B

Abbey Oaks

Sproughton

To Everett Aero by Apr 2018

-

2018

C

EGYW

Accommodation

being converted into sleeping accommodation at RAF Wainfleet. The site is now luxury holiday accommodation including the control tower.
2019-02-15

D

EGG59
at North Coates airfield in a part grey (starboard) part white (port) colour scheme separated by an orange stripe.
2022-08-08

C

EGYW
in the ex Range Control Tower compound at Wainfleet, converted to accommodation.