c/n 2612
Year 2004 to 2009
Helicopter Eurocopter AS332L2 Super Puma Serial 2612 Register G-REDL used by Bond Aviation Group. Built 2004. Aircraft history and location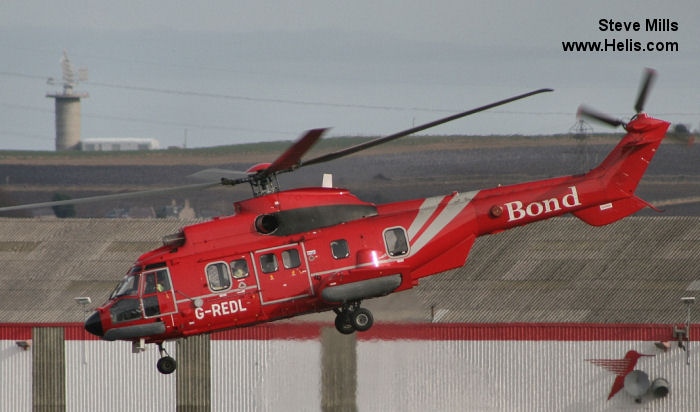 G-REDL

Bond Aviation Group
2004-07
Bond Offshore Helicopters from Jul04
w/o 01apr09 crash aprox 11 nm North East of Peterhead, Scotland whilst returning to Aberdeen from BP Miller oil field. Main rotor gearbox failure leading to main rotor detachment. 16 fatalities
2005-05-06

A

EGPD
at Aberdeen, Scotland


2009-04-06

B

EGLF
Wreckage Wreckage recovered (as cabin, tail section and rotor head) from crash site to Air Accident Investigation Branch at Farnborough, to begin analysis for Accident Report 2/2011.