Helicopter Eurocopter AS365N2 Dauphin 2 Serial 6497 Register G-NHAC N28LA TC-HDO VP-BEO used by UK Air Ambulances. Built 1995. Aircraft history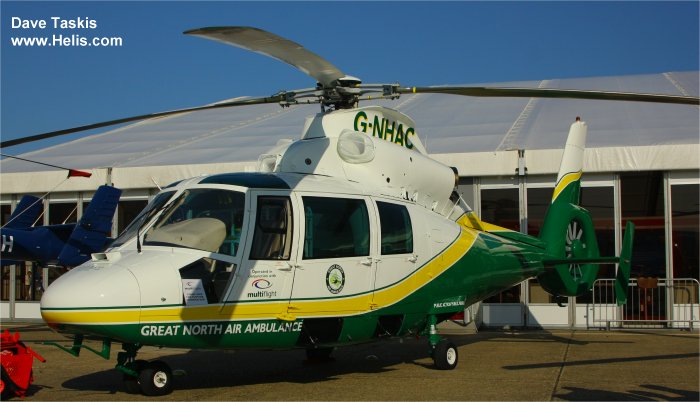 ID
New Layout

TC-HDO




N28LA



2001/2002

VP-BEO




G-NHAC


UK Air Ambulances
Duxford ( 28-sep-11 ) Helitech 2011
Great North Air Ambulance (GNAAS)
28sep11 at Helitech 2011, Duxford, UK

G-NHAC


UK Air Ambulances
Cramlington Hospital ( dec-15 )
Dec 2015, first helicopter to land at new Cramlington helipad, on exercise with GNAAS.