Helicopter MBB Bo105C Serial S-140 Register D-HAYE D-HTDM used by Landespolizei (German Local Police) Heliconcept GmbH (heliconcept ltd) Flying Bulls. Built 1974. Aircraft history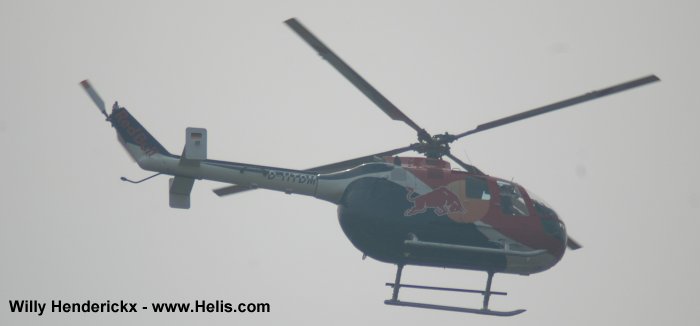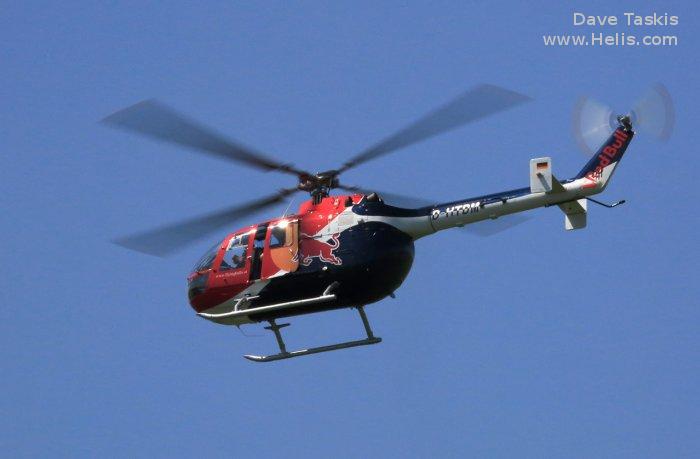 ID
New Layout

D-HAYE


Landespolizei
Polizei Rheinland Pfalz 1974-2002

D-HAYE


Heliconcept GmbH
Heliconcept 2002-2006

D-HTDM


Flying Bulls
MBB Bo105CB-4
Red Bull from 2006
conv. to Bo105CB-4
20sep09 performed a demo at Sanicole airshow, Belgium.

D-HTDM


Flying Bulls
Kecskemét / Titan ( 16-aug-08 )
16+17aug08 Kecskemet air show, Hungary

D-HTDM


Flying Bulls
Leopoldsburg Beverlo ( 20-sep-09 )
20sep09 (pic1) at Leopoldsburg-Beverlo airfield, Belgium

D-HTDM


Flying Bulls
Radom ( 27-aug-11 )
27+28aug11 Radom air show, Poland

D-HTDM


Flying Bulls
Weston-super-Mare Sycamore escort ( 11-jun-18 )
11Jun18 (pic2) at Weston-super-Mare, after escorting last flying Sycamore (Mk.52, OE-XSY) to the airfield.