Helicopter Bell 222UT Serial 47548 Register OY-HID D-HCAN N222HW SE-HOU used by Air Alpha Greenland ,osterman helikopter. Built 1986. Aircraft history and location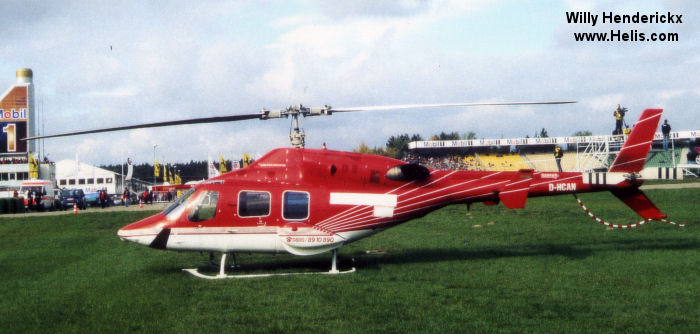 SE-HOU

osterman helikopter
Ostermans Aero AB
to N222HW



N222HW

-
Heliwork Inc 1991-1996
Wilmington, DE



D-HCAN

-
2000-09-30
Elbe Helicopter GmbH
30sep00 at Hockenheim Racing Track
Mar01 to OY-HID





OY-HID

Air Alpha Greenland
Air Alpha Greenland 2001-2006
-
Air Alpha 2006-2012, to Australia as ?