Helicopter Sikorsky H-19D Chickasaw Serial 55-1170 Register HA-B 56-4279 used by Luftforsvaret (Royal Norwegian Air Force) US Army Aviation. Built 1958. Aircraft history and location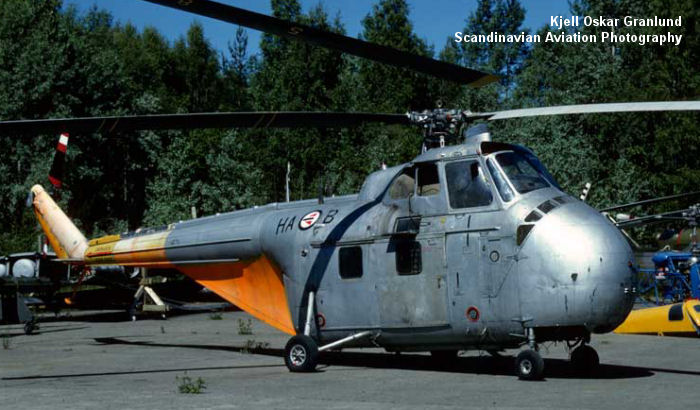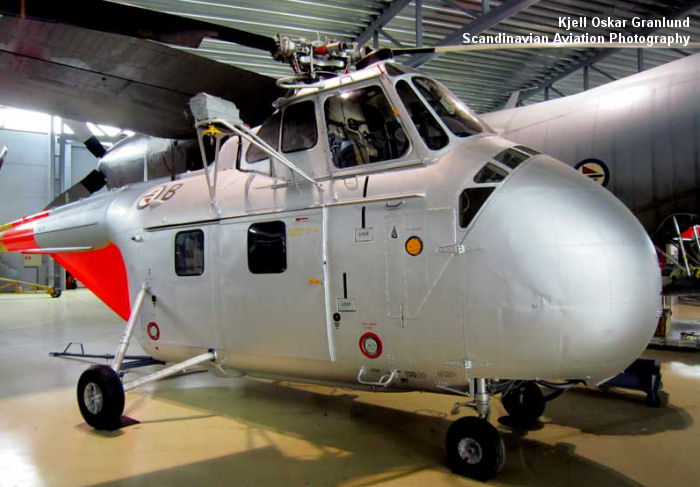 56-4279

US Army Aviation
1958-01-31
Sikorsky S-55 c/n 55-1170, ff:?
del US Army as H-19D, 56-4279, 31Jan58.



HA-B

Luftforsvaret
1958-02
MDAP to Luftforsvaret as HA-B, Feb58
to LTBS, unk.
1979

A

ENCN
Exhibit Displayed at Luftforsvarets Tekniske Skole at Kjevik
1990-06
Jun90 (top) at one of the taxiways at Gardermoen airbase
Jul12 (bot) preserved at the RNoAF Museum at Oslo airport (Flysamlingen), restored and exhibited there.