Helicopter Aerospatiale AS332C Super Puma Serial 2040 Register N204VA G-BWWI OY-HMF used by Bristow ,Maersk Air. Built 1983. Aircraft history and location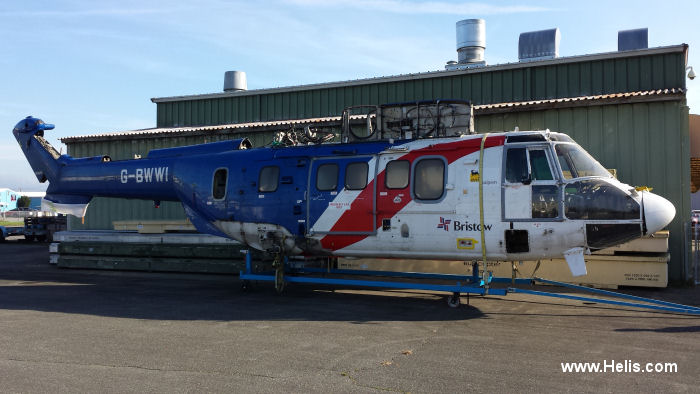 OY-HMF

Maersk Air
Maersk Air 1983-1996, test serial F-WTNN, G-TIGT ntu



G-BWWI

Bristow
1996-09
Bristow Sep96-Apr12



N204VA

-
2012-05
Wells Fargo Bank from May12
2016-05-21

A

CYNJ
stripped of parts and sitting under a tarp at Langley regional airport, BC, Canada
still G-BWWI mrks. She might fly again.