Helicopter Westland Whirlwind HAR.4 Serial wa 25 Register XD182 used by Royal Air Force RAF. Built 1954. Aircraft history and location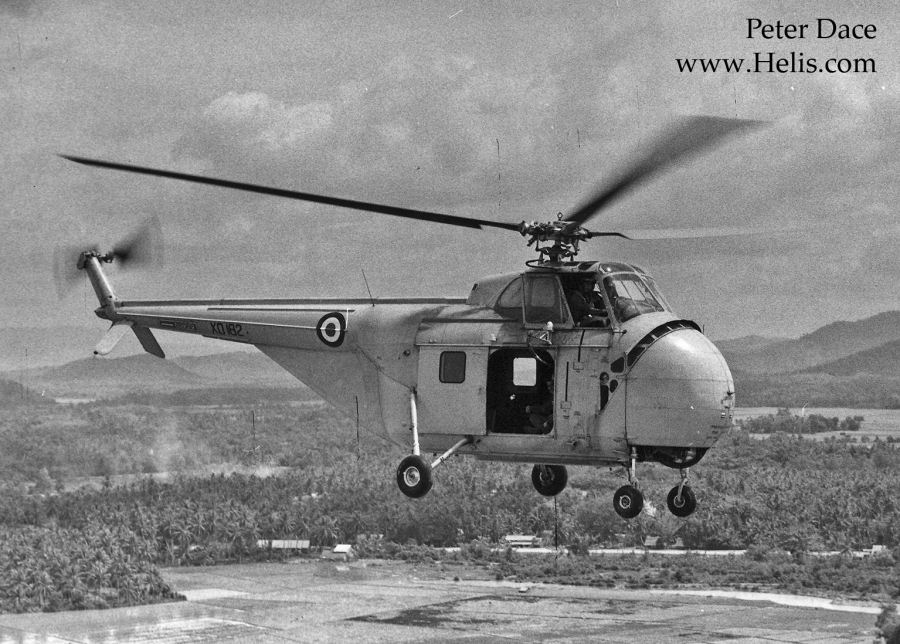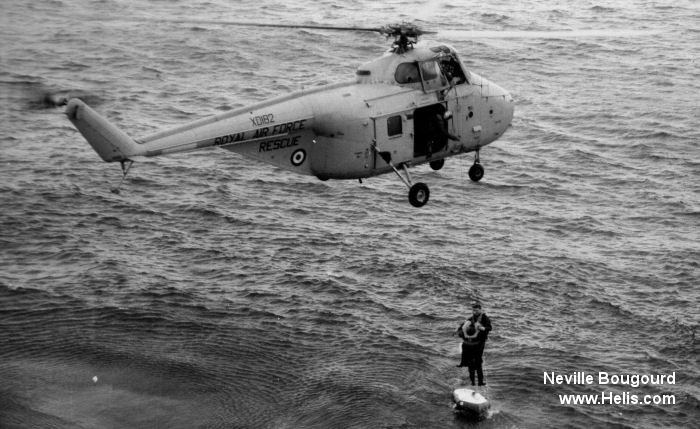 XD182

Royal Air Force
1954-08-13
Westland Whirlwind HAR.4, c/n WA25, f/f:13Aug54
del RAF as XD182, 13Aug54
conv HAR.10, unk
wfu as i/a, 8612M, unk
perished Catterick, 1988.
1958 HAR.4 type asg 155 Sq in Malaya 155 Squadron Operation Firedog


~1964 probably HAR.10 type asg 228 Sq at sea in mid-rescue. Pilot was F/Lt Jan Walentowicz, a Pole who came to Britain to fight during WW2 and stayed on in the RAF until 1969 228 Squadron


1980-04-17

A

EGVO
noted at RAF Odiham
1981-07

A

EGVO
Dumped 8612M. On the dump at RAF Odiham by Jul 1981, still by Mar 1986.